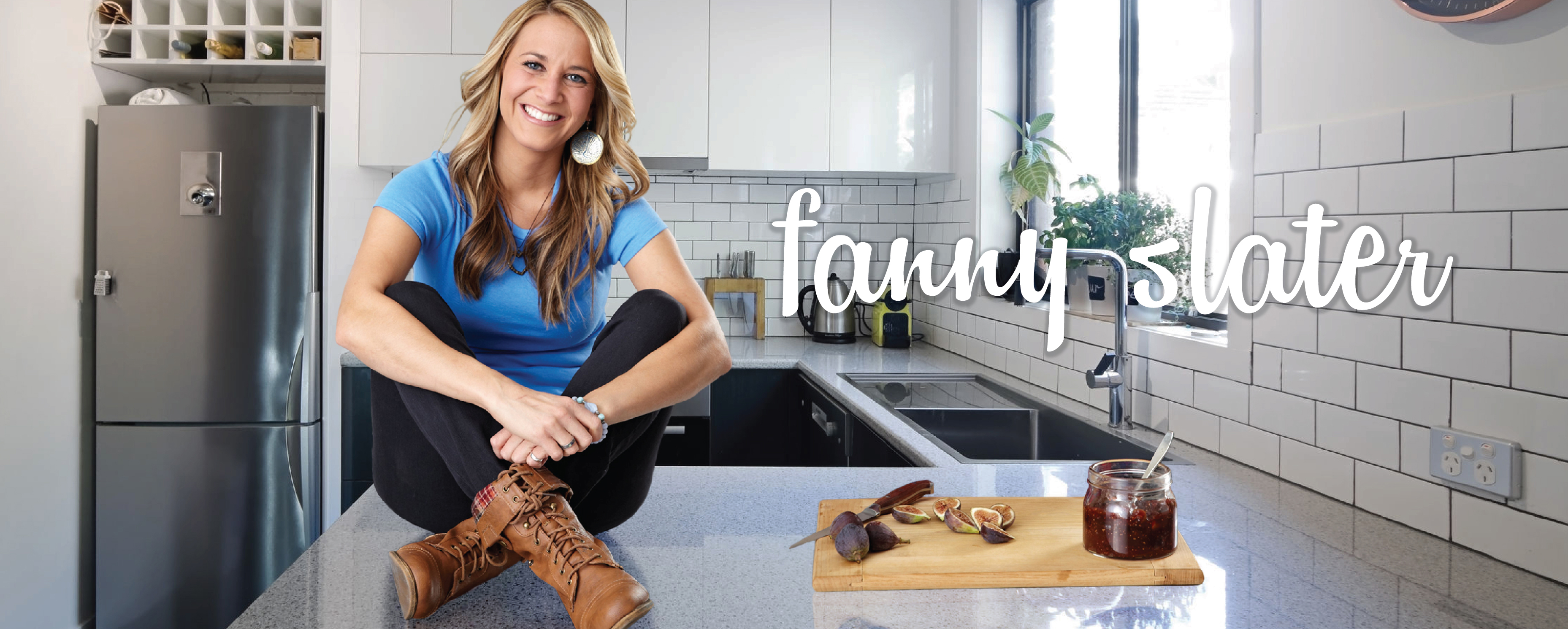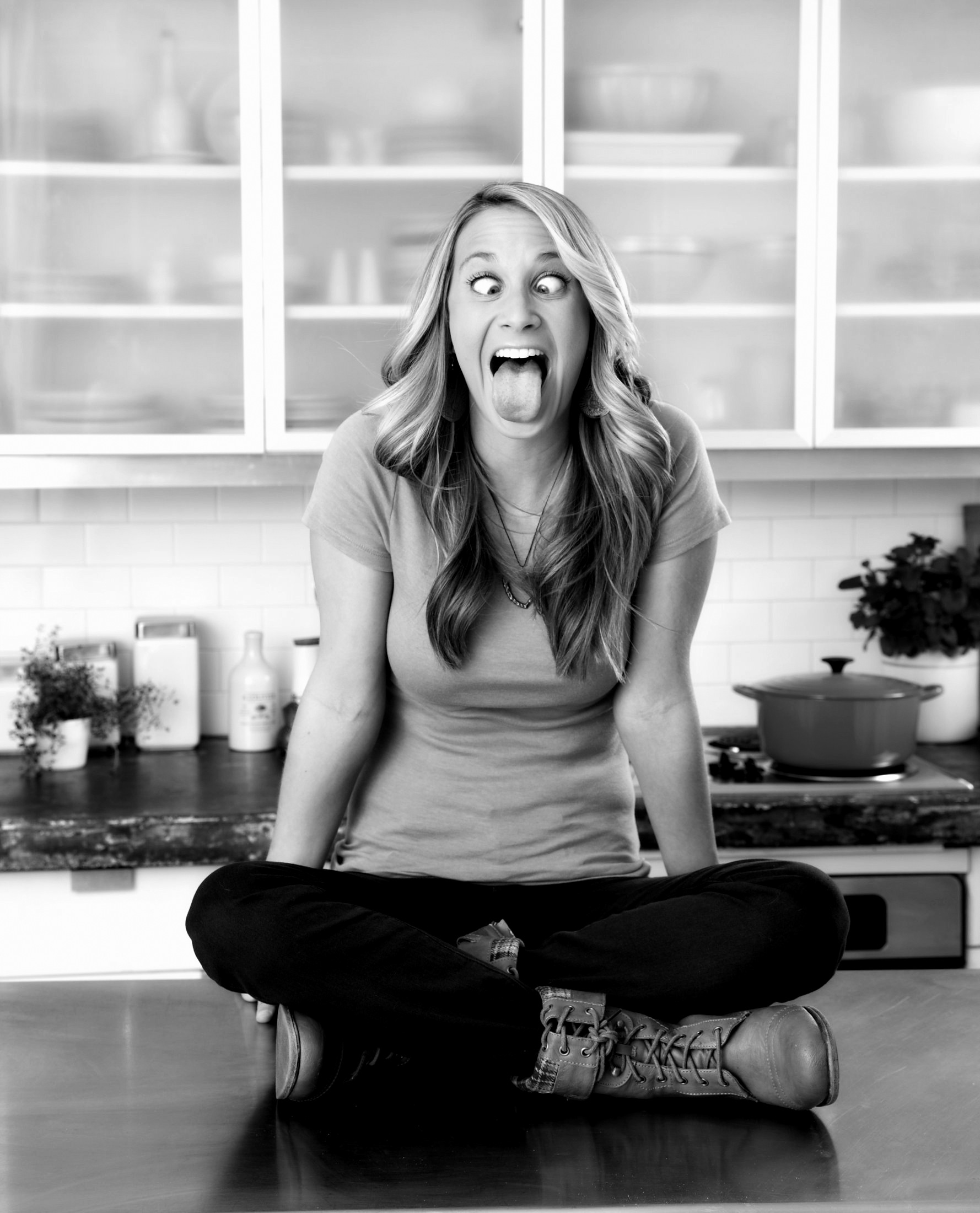 Meet Fanny
Plate licker. Cookbook author. Food Network host. Cat lady.
Fanny Slater has food flowing through her genes. Her mom founded the nationally acclaimed bakery business Rachel's Brownies in 1975. Three years later, Fanny's parents decided to run the company together and created an enormously successful corporation that would live on for decades. Fanny grew up in Raleigh where, at age four, she began her home-taught kitchen apprenticeship when her dad pulled up a chair next to the stove and handed her a spatula. She worked in restaurants and prep kitchens to receive culinary exposure, but was equally drawn to performing arts. At twenty-five, Fanny moved to Hollywood, California to pursue acting and improv training with the Upright Citizens Brigade Theatre in Los Angeles. Several years later, she followed her stomach back to the east coast to open her own catering company. She moved to downtown Wilmington, North Carolina in 2012.
In 2014, she beat out nearly 1,000 other hopefuls from across the country who entered Rachael Ray's Great American Cookbook Competition. After four rounds of competition on Rachael's daytime television show, Fanny won the grand prize of a publishing contract under Rachael Ray Books, an Imprint of the Atria Publishing Group. Fanny's first cookbook Orange, Lavender & Figs: Deliciously Different Recipes from a Passionate Eater is now available for online and anywhere books are sold. Fanny describes the book as Tina Fey meets Rachael Ray meets the girl next door who drinks craft beer and makes bacon jam just for fun. It's filled with humorous childhood tales, presentation tips, and whimsical, contemporary comfort food recipes. Fanny has appeared regularly on The Rachael Ray Show and has been featured several times in Every Day with Rachael Ray Magazine.
In her riverfront town of Wilmington, North Carolina—Fanny currently runs her company Fanfare and specializes in food television, food writing, clever product-promoting videos for recipe development partners, public speaking, blogging, and sassy social media eats. Fanny also stars in weekly local cooking segments called Fanny in the Kitchen on WWAY where she creates seasonal, locally-based recipes.
In 2016, Fanny's on-screen dreams came to fruition when she co-hosted several episodes of Food Network's Kitchen Sink alongside Food Network Star season 12 winner Tregaye Fraser and popular Top Chef competitor Spike Mendelsohn. Keep an eye out for Fanny on the highly anticipated return of Food Network's series The Best Thing I Ever Ate premiering mid-December 2017.
Get your Fanny in the Kitchen, grab a fork, and follow along for the tasty ride!
Follow me on Instagram @fannyslater