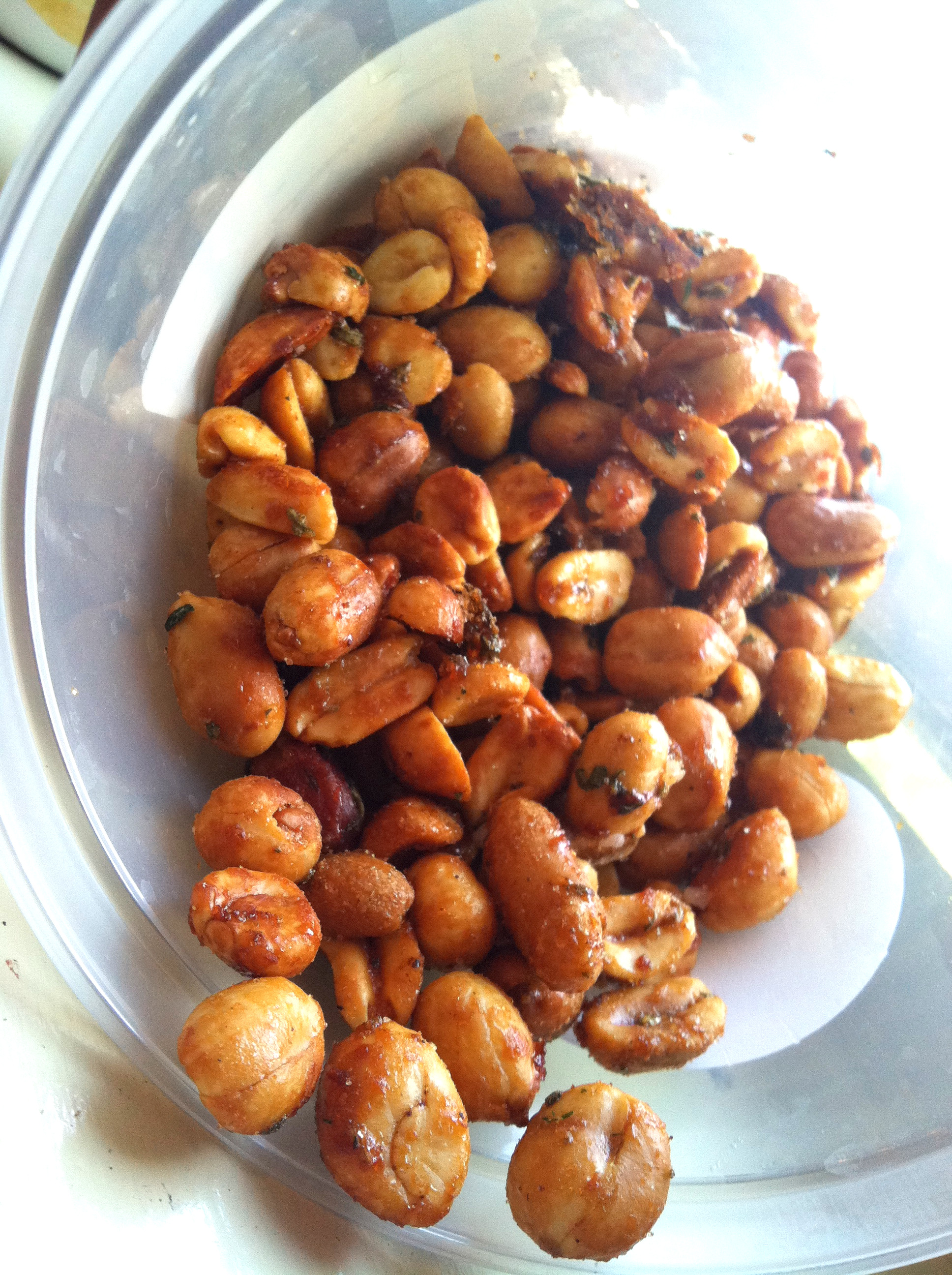 Life is beautiful.
Oh, I'm sorry.  Did I say life?  I meant watermelon radishes.
Never in my life did I think I would have a crush on a radish.  But these are no ordinary radish.  These are awkward-looking, funny-shaped, long-tailed pale green-on-the-outside and gorgeous-magenta-on-the-inside magical vegetables.  The flavor is mild, less peppery than a regular radish, with a clean, crisp, barely spicy bite.  I discovered these hidden gems among the root vegetables at Whole Foods and I haven't looked back since.
They're wonderful in salads, slaws, and sandwiches–and I would wear them as sunglasses if I could.
I recently used these in a lesson plan where I taught the ins and outs of flavor balancing and texture matching.  We snacked, we learned, we made a mess.  It was perfect.
Interested in taking a fun cooking class with your friends?  Email me at fannyslater@gmail.com for details!
The brilliant pink from the watermelon radishes and the contrast of the toasted black sesame seeds made for an extraordinary bowl of colors.  Homemade honey roasted peanuts with fresh rosemary added the perfect salty crunch to the sweet, tender Savoy cabbage.
Asian Cabbage Slaw with Watermelon Radishes, Honey-Rosemary Peanuts, and Toasted Sesame Vinaigrette
Ingredients: 1 head Savoy Cabbage / 2 medium watermelon radishes / 2 tablespoons Black and White Sesame Seeds / 1/2 cup Honey-Rosemary Peanuts / 3 tablespoon Rice Wine Vinegar / 2 Tablespoons Low Sodium Soy Sauce / 1 Tablespoon Toasted Sesame Oil / 2-3 Tablespoons Brown Sugar (depending on how sweet you want it) / 1/3 cup Neutral Oil (Vegetable, Sunflower, etc.) / 1 Garlic Clove / 1/4 Teaspoon Fresh Grated Ginger / Salt and Pepper
Dry toast sesame seeds in small sauté pan
Cut savoy cabbage into fourths and thinly slice
Thinly slice watermelon radishes and cut into matchsticks
Chop honey-rosemary peanuts (recipe below)
Toasted sesame vinaigrette: 3 tablespoons rice wine vinegar, 2 tablespoons soy sauce, 1 tablespoon sesame oil, 2-3 tablespoons brown sugar, 1/3 cup neutral oil (vegetable, sunflower, etc), 1 crushed and minced garlic clove, ¼ teaspoon ginger, salt and pepper to taste (not too much salt is needed in this one because of the soy sauce) — Once made, adjust flavors to equally balance sweet and salty
Toss sliced cabbage and watermelon radishes with vinaigrette
Finish with toasted sesame seeds and chopped peanuts
****
Honey-Rosemary Peanuts
Ingredients: 1/2 of one Egg White / approximately 2-3 tablespoons Honey / 3 teaspoons fresh Rosemary / Salt / Non-Stick Spray
Whisk 1/2 of one egg white and 1 tablespoon honey until frothy
Toss 1 cup roasted unsalted peanuts in mixture with 3 teaspoons fresh chopped rosemary and one teaspoon kosher salt
Remove peanuts with slotted spoon and spread out onto baking sheet (make sure you use non-stick spray or coat the sheet with oil so they don't stick)
Drizzle evenly with honey 
Roast at 350 until golden brown (approximately 15 minutes but keep an eye on them)
When they come out, sprinkle with salt and then cool
Once cooled—use salt and honey to taste if needed