Savory, aromatic roasted vegetables blend with chickpeas, floral herbs, bright lemon juice, and warm spices to create these crispy vegetarian appetizers.  What puts these traditional Middle Eastern patties through the Fanfare filter?  Substituting the oven for the deep fryer and a homemade sauce that's full of flavor and free of fat.
Full recipe below photos.  To watch the production of these Mediterranean snacks from start to finish, scroll to the end of the page or click here to see me in action!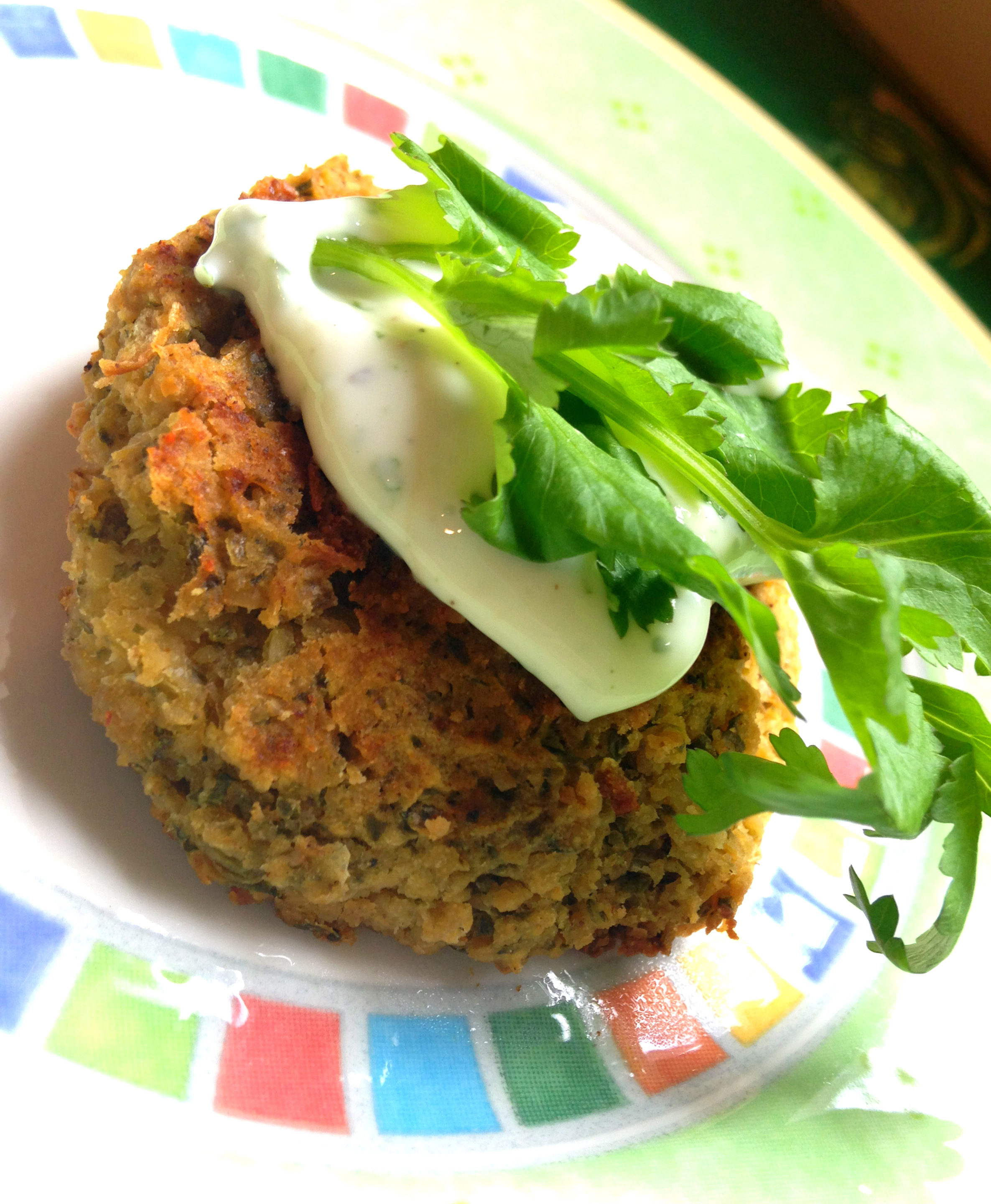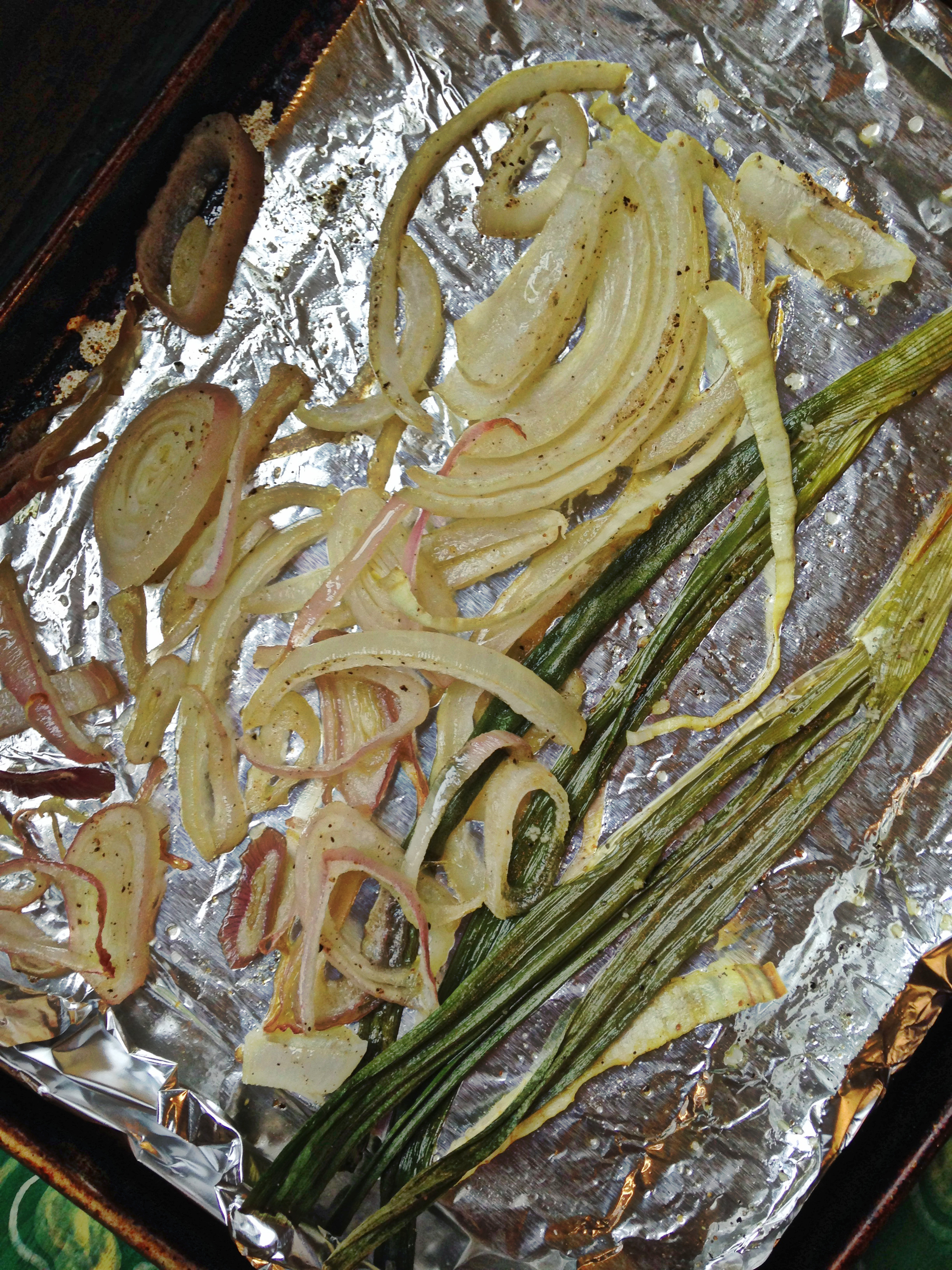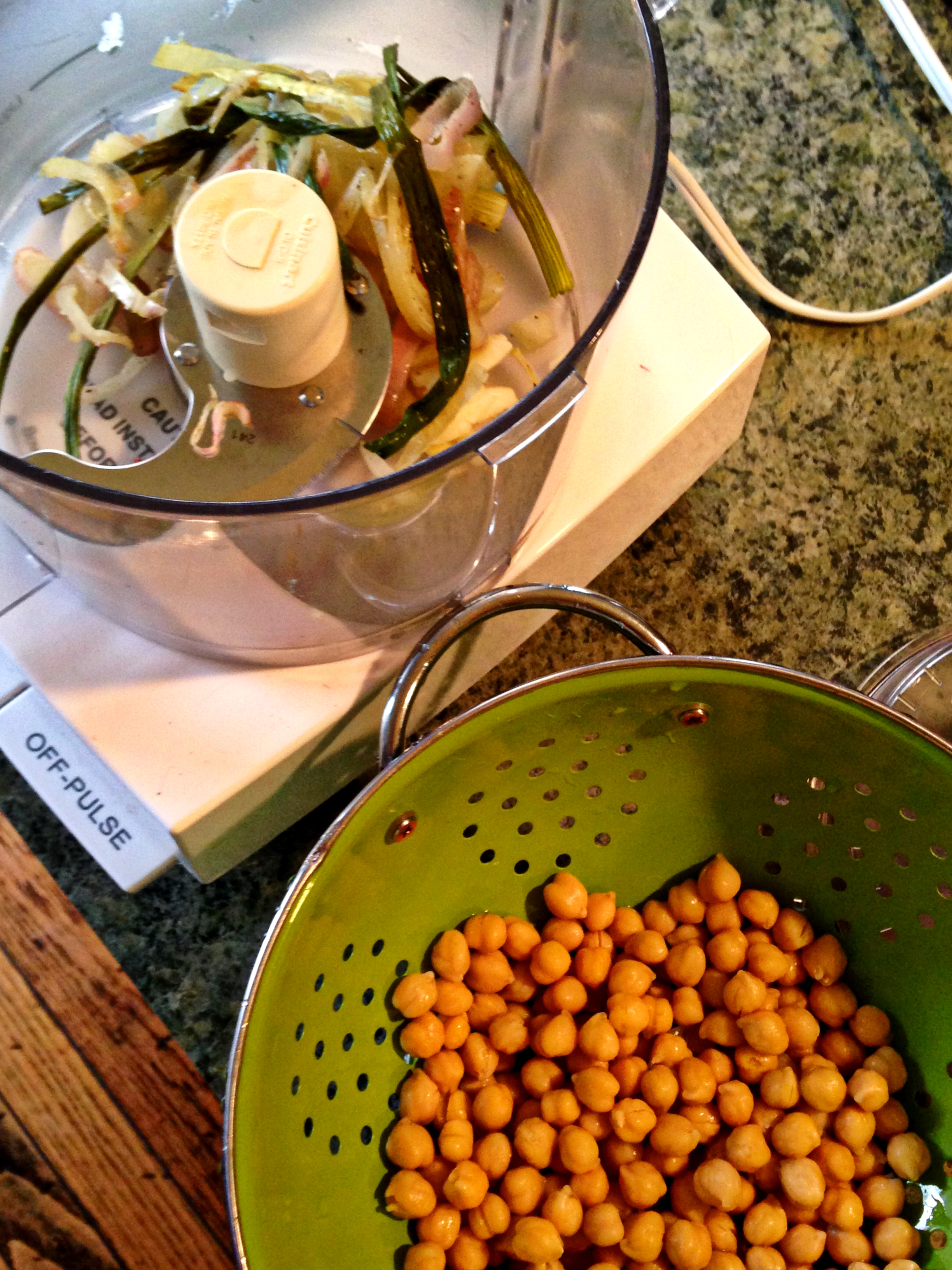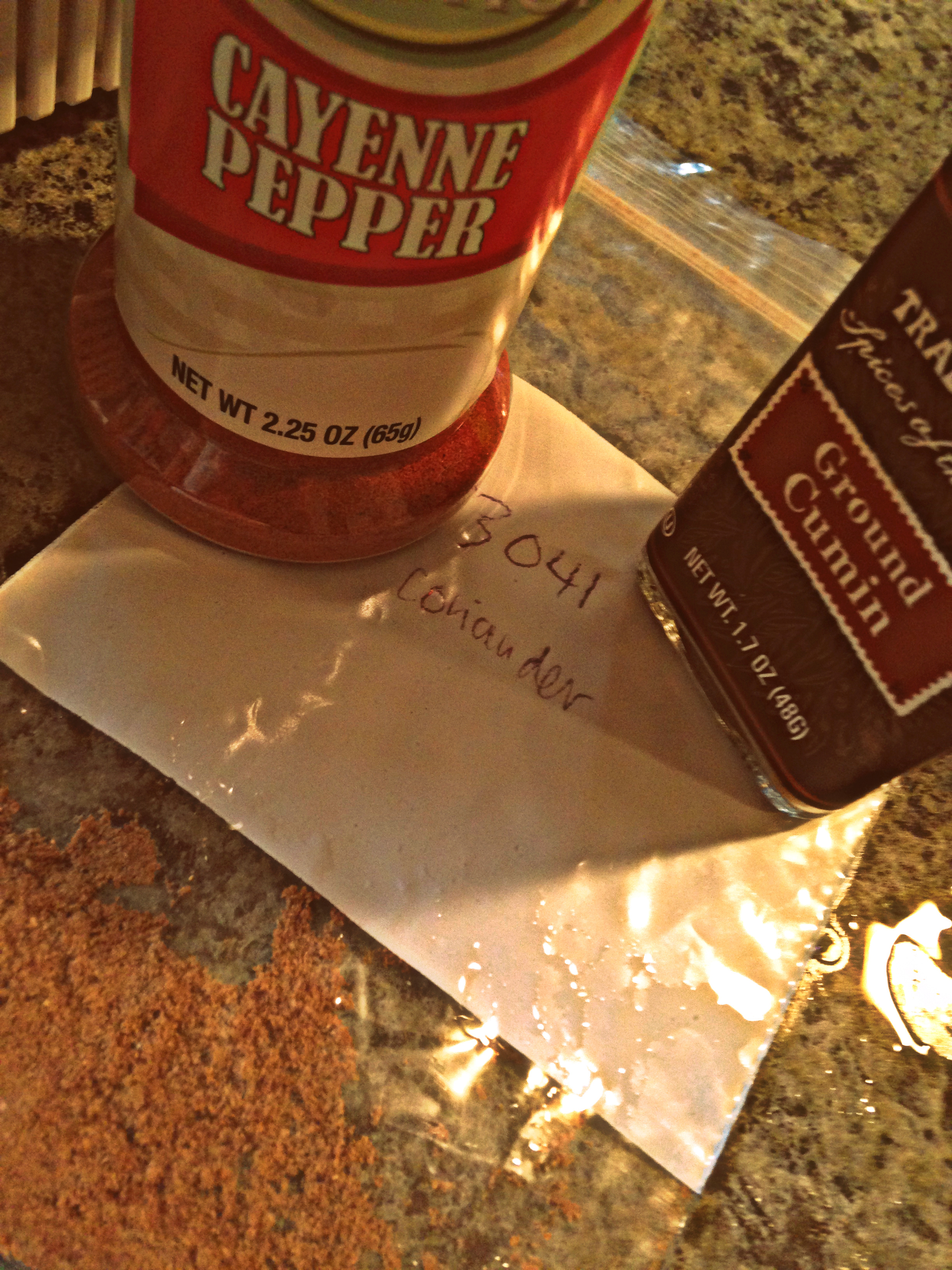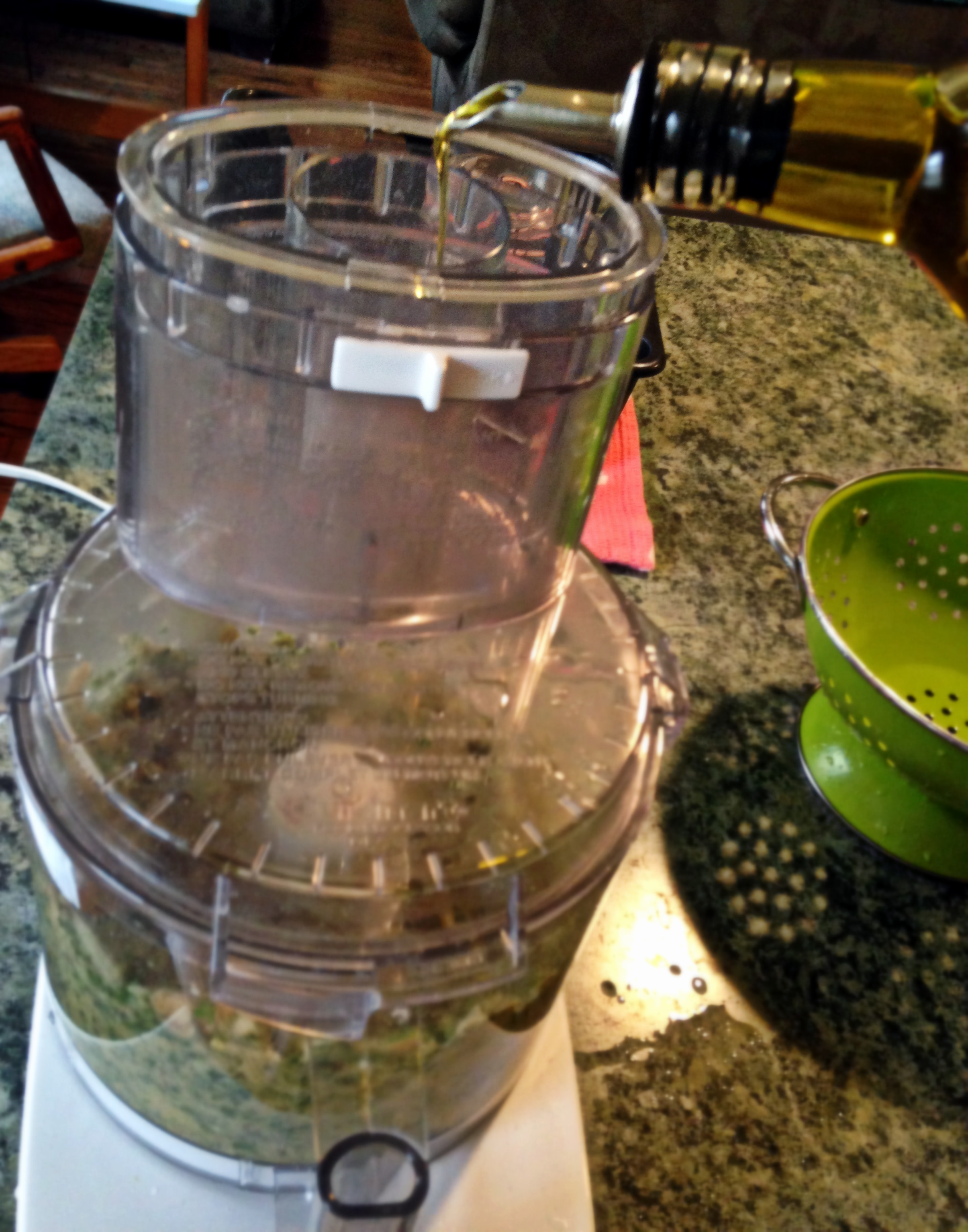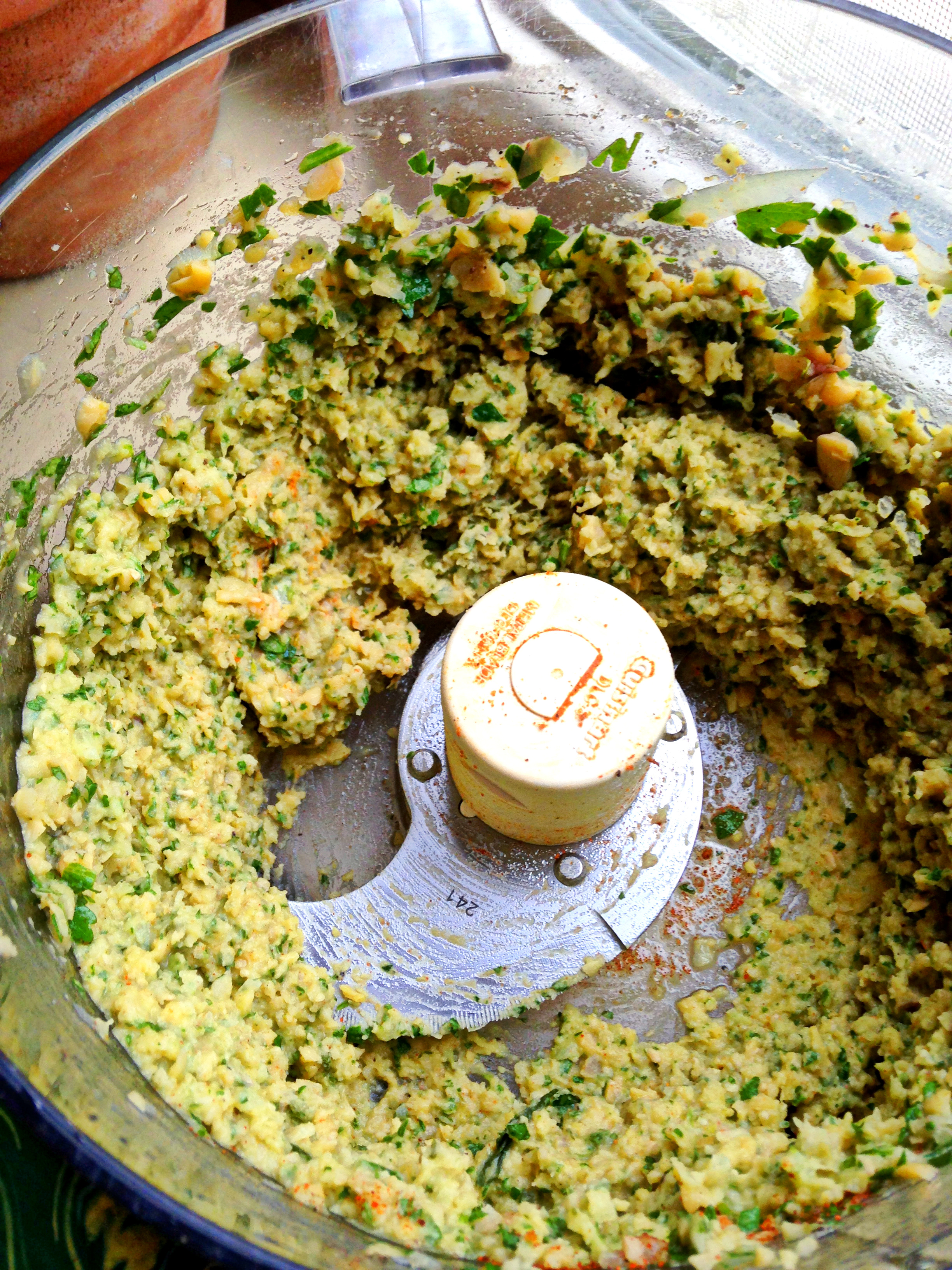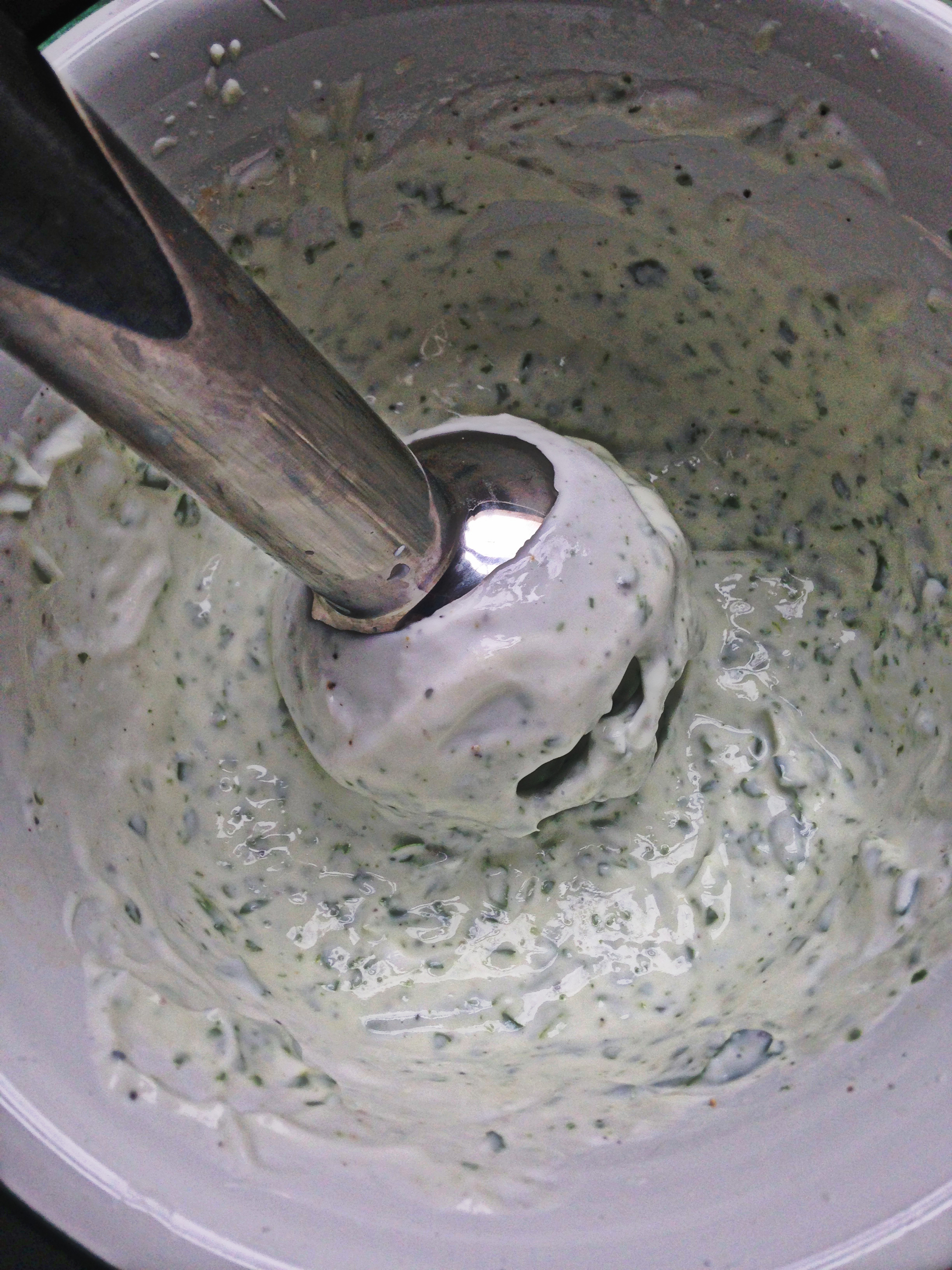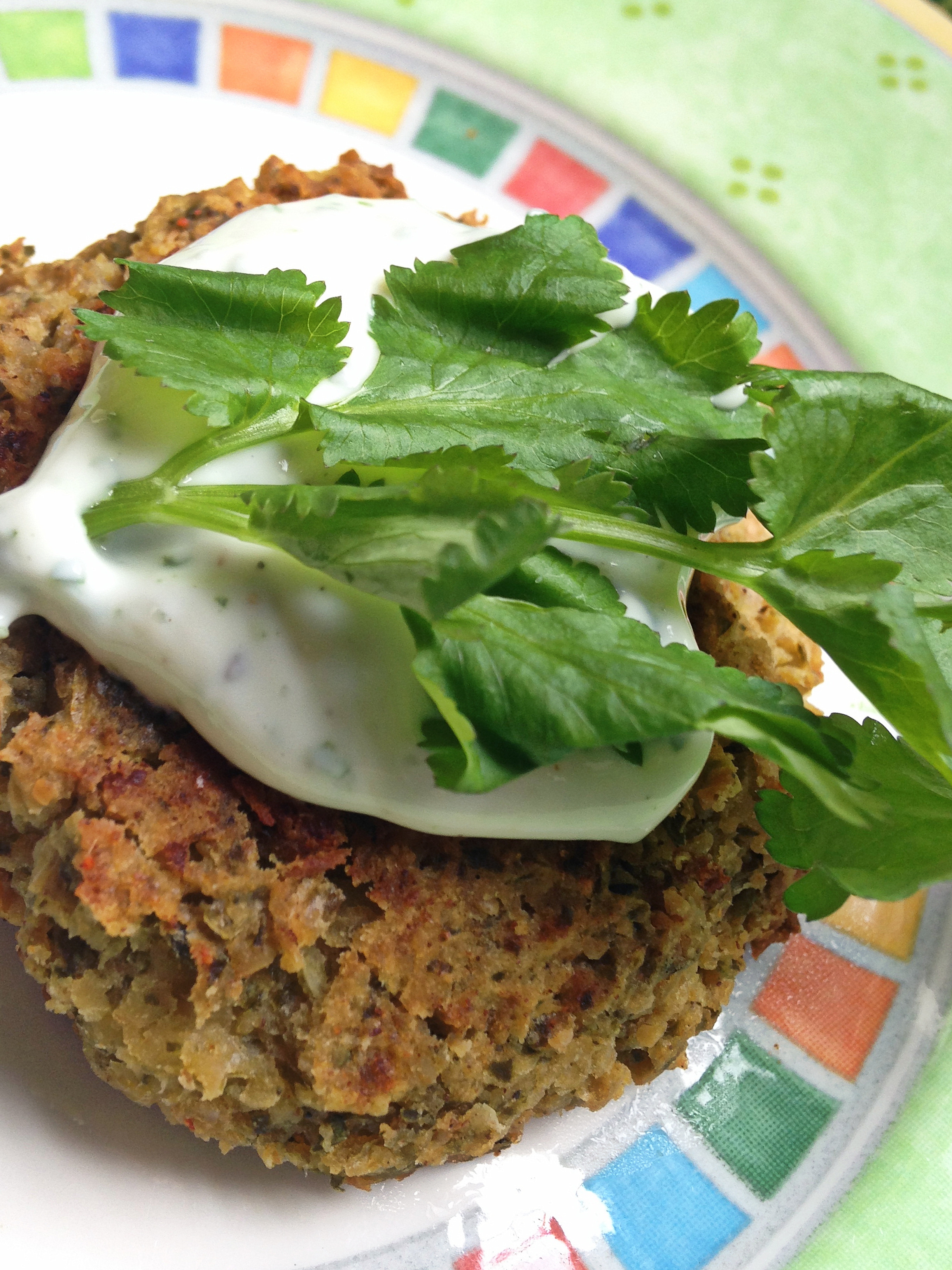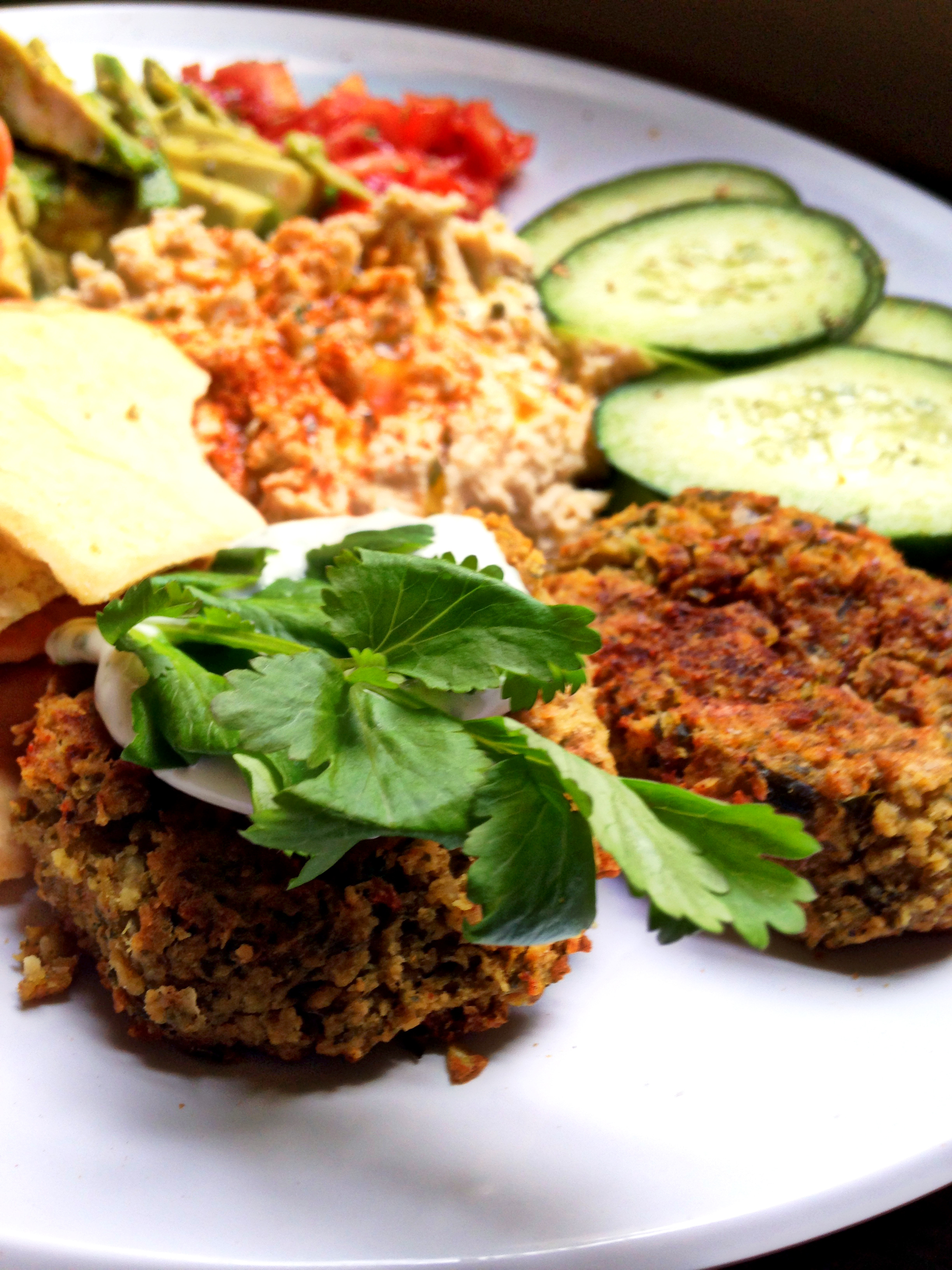 Baked Roasted Vegetable Falafel with Honey-Basil Yogurt Dipping Sauce
Makes 8 small Falafel Patties
1 (15-ounce) can Chickpeas (Garbanzo Beans) drained and rinsed
3 Scallions
1/4 small Sweet Onion 
1 medium Shallot 
2 tablespoons fresh Lemon Juice
1 handful Fresh Cilantro (about 1/4 cup)
1 handful Fresh Parsley (about 1/4 cup)
2 small Garlic Cloves (smashed with the flat side of a knife)
1 tablespoon Ground Cumin
2 teaspoons Ground Coriander
1/2 teaspoon Cayenne Pepper
Salt
Pepper
3 tablespoons Olive Oil
Paprika
Honey-Basil Dipping Sauce (recipe below)
Rinse scallions and slice off roots.  Thinly slice sweet onion and shallots and place on baking sheet along with scallions.  Toss with 1 tablespoon olive oil and a pinch of salt and pepper.  Bake at 375 for 10-12 minutes.  Drain and rinse chickpeas and place in a food processor with roasted vegetables, lemon juice, smashed garlic cloves, cilantro, parsley, cumin, coriander, cayenne, and a pinch of salt and pepper.  Stream in 1 tablespoon of olive oil and pulse until the mixture is broken up, but still coarse and grainy.  Season to taste with salt and pepper.
Using a spoon, form the mixture into 8-10 small falafel balls and place on a greased baking sheet.  Drizzle falafel balls with remaining 1 tablespoon of olive oil (or mist with olive oil-based spray) and sprinkle with paprika.  Bake at 375 for approximately 35-40 minutes (flipping each one over halfway through).  To create a golden brown exterior: broil an additional 2-3 minutes.  Top with yogurt sauce and fresh cilantro or parsley.
Honey-Basil Yogurt Sauce: In a small bowl combine 1 cup plain non-fat Greek yogurt, 1 tablespoon Honey, 2 tablespoons fresh Basil, 1 tablespoon fresh Parsley, 1 tablespoon fresh Lime Juice, and salt and pepper to taste.  Use a hand blender to mix or mince herbs first and whisk by hand.