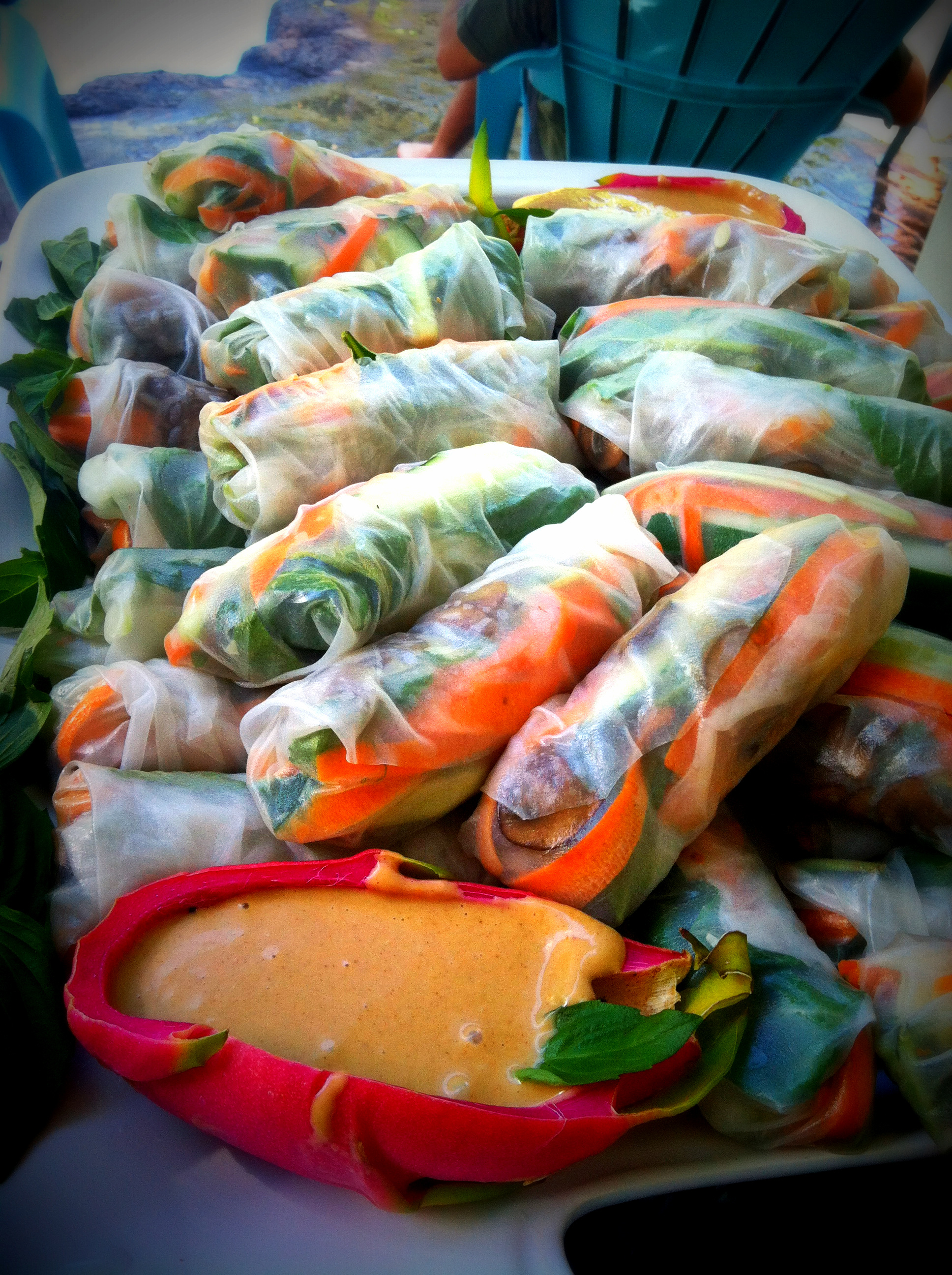 Your dearest wish will come true.
The above phrase found it's way to me about ten years ago through a stale, orange-scented fortune cookie.  Not only did it tug at my heart strings, as my life has always revolved around one very specific wish, but it also happened to contain my lucky number.  This tiny, rectangular crinkled piece of paper is taped to a mirror in my childhood room.  Each time I return to Raleigh to visit my parents, I make sure to glance it at least once and say a tiny blessing to myself.  What is this cherished lifelong wish, you ask?
Well I can't tell you that or it wouldn't come true.  Duh.  Everybody knows that.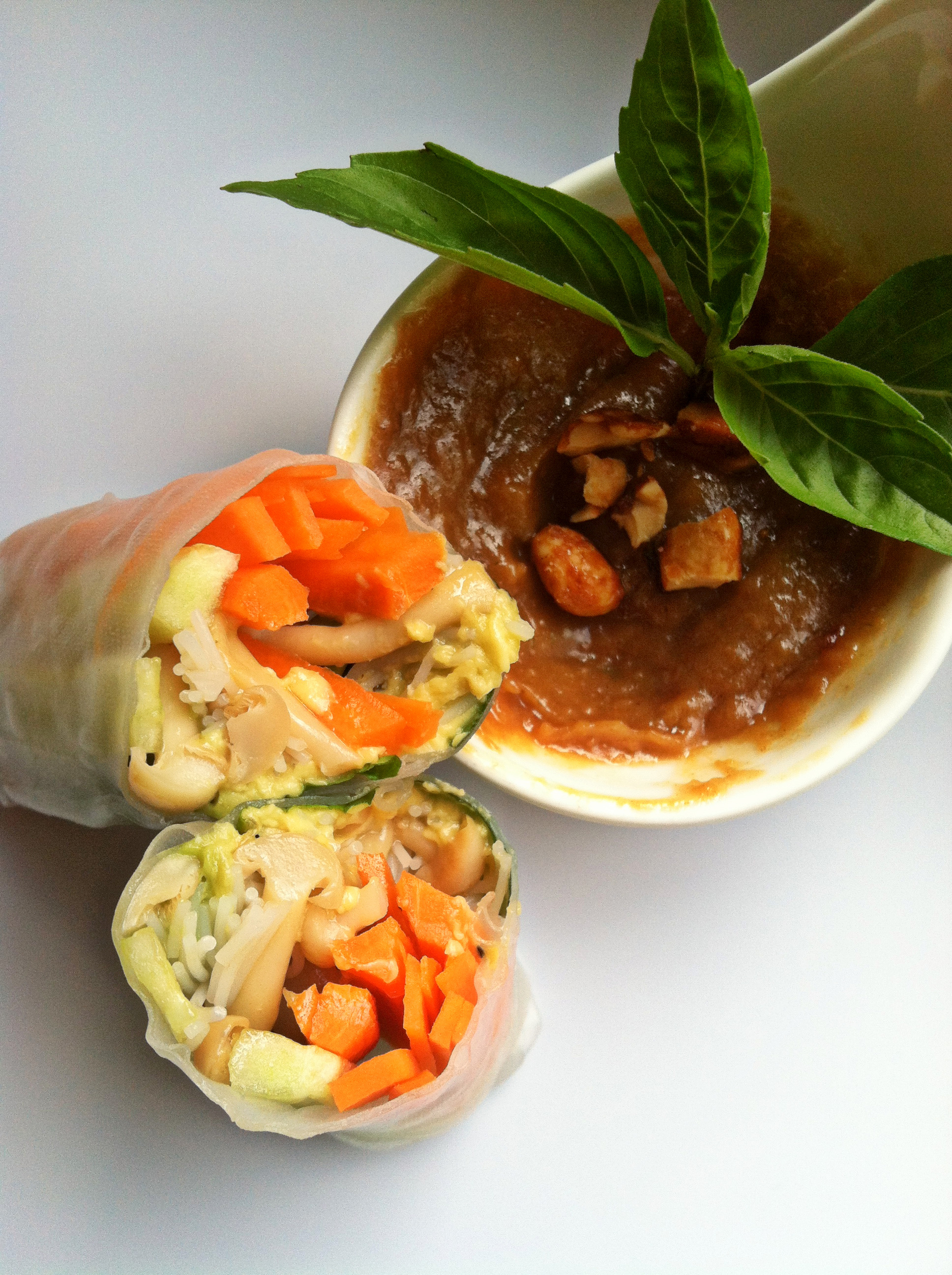 What I can tell you is that my life is circling forward towards the very direction I have always wished for.  This goal, this path, this journey for myself is a culmination of all of the events in my life.  From Raleighwood to Hollywood and back–I have found the clear path that is guiding me towards the genuine destiny of my soul.

I know, I sound like my mom.  I'm cool with that.
Chinese food holds a very special place in my heart.
If you read my blog, you'll often hear me talk about my transcendent encounters with memorable meals.  I consider myself lucky to have gotten the opportunity to build my life memories around experiences with food.
Spicy General Tsaos evokes visits with my grandparents in New Jersey and our beloved tradition of dining at Hillary's.  I remember the rich, buttery aroma of fried wontons, the massive fish tank, and the white linen my great grandfather Poppa George would tuck in his shirt while being presented with a steaming, over-sized crimson lobster.
Black circular takeout containers and the sweet, garlicy smell of Chicken with Black Bean Sauce brings me back to Friday nights with my family as my dad would appear through the garage door with paper bags full of Neo China.
In college when my best friend would return from vising her parents in South Carolina, I recall the dozens of half-eaten boxes of greasy China Star we would sprawl out on our living room floor as we covered our eyes to a suspenseful horror flick.  Only the tangy hot and sour coup could soothe us.
Long strands of salty Lo Mein noodles and sticky empty duck sauce packets will forever conjure up lazy weekends in our "Sunday shirts" when my boyfriend and I refuse to get off of the couch.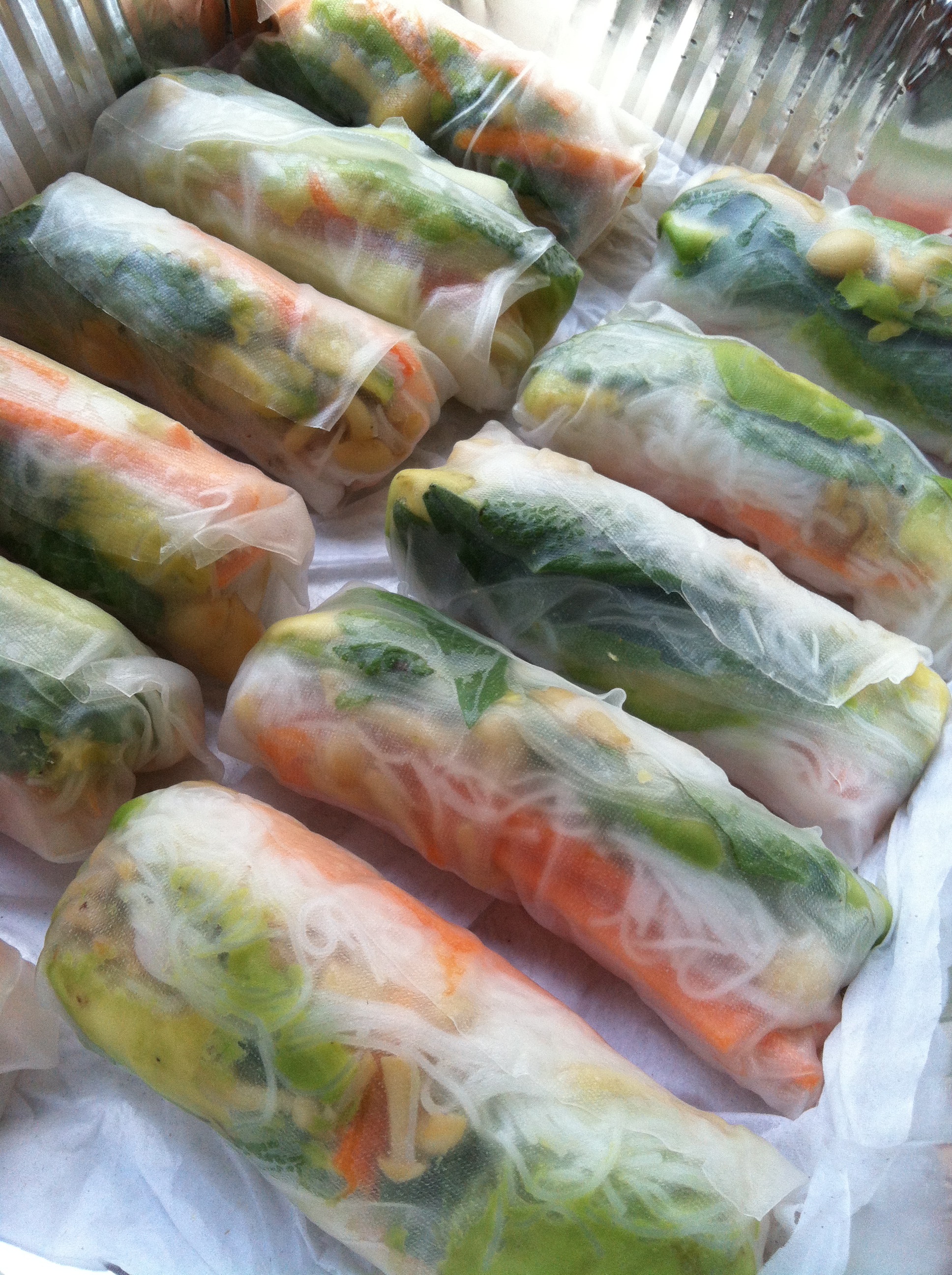 That being said, on a mission to memorialize these precious food memories–I have created my very own Fanfare style version of "Chinese food."  These light summer rolls are my take on those indulgent fried spring rolls that we all know and love.  They are filled with ginger and lemongrass infused roasted shrimp, crunchy fresh vegetables, and aromatic herbs.  These are served alongside a homemade coconut-peanut dipping sauce–hinted with orange to honor that noteworthy fortune that hangs in the room where I grew up.
Full recipe and vegetarian recipe at the bottom.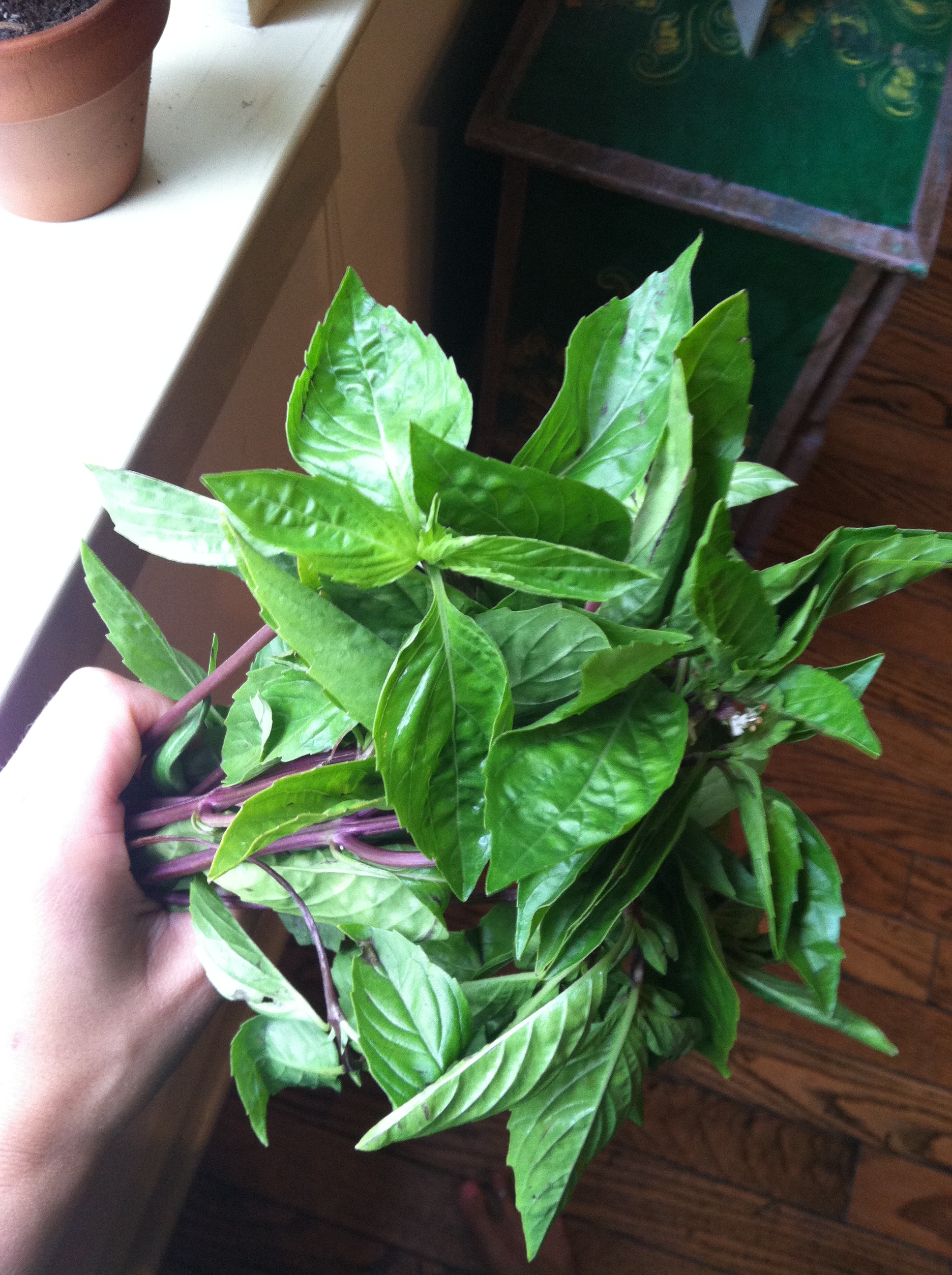 Pictured above is Thai Basil.  The flavor is similar to sweet basil, but slightly more pungent and with a touch of licorice.
The vegetarian version of these spring rolls are made with mushrooms.  I get these funky Bunapi Mushrooms, also called White Beech Mushrooms, from Whole Foods.  I love their goofy, Super Mario-like appearance and their size is ideal for these spring rolls.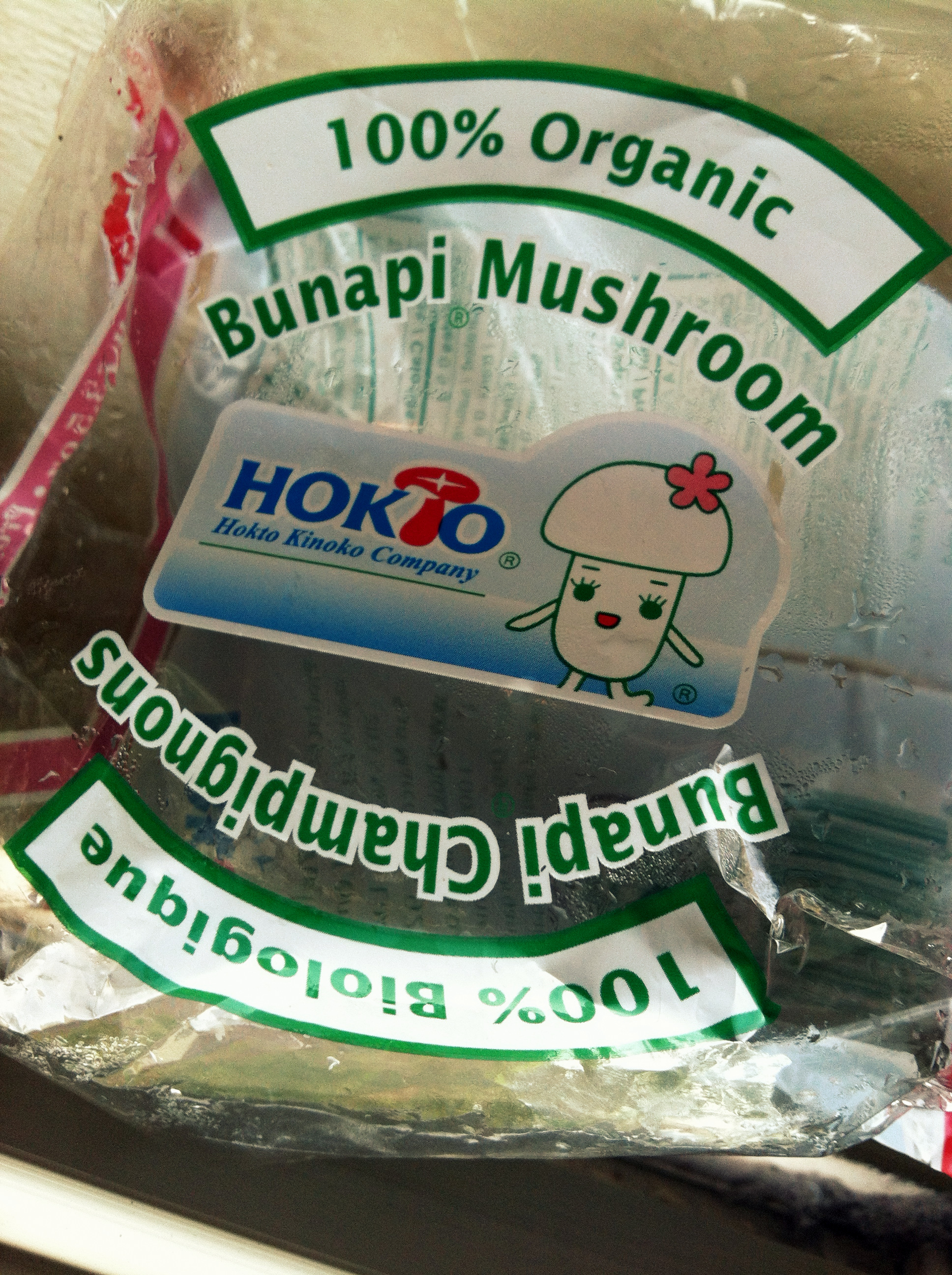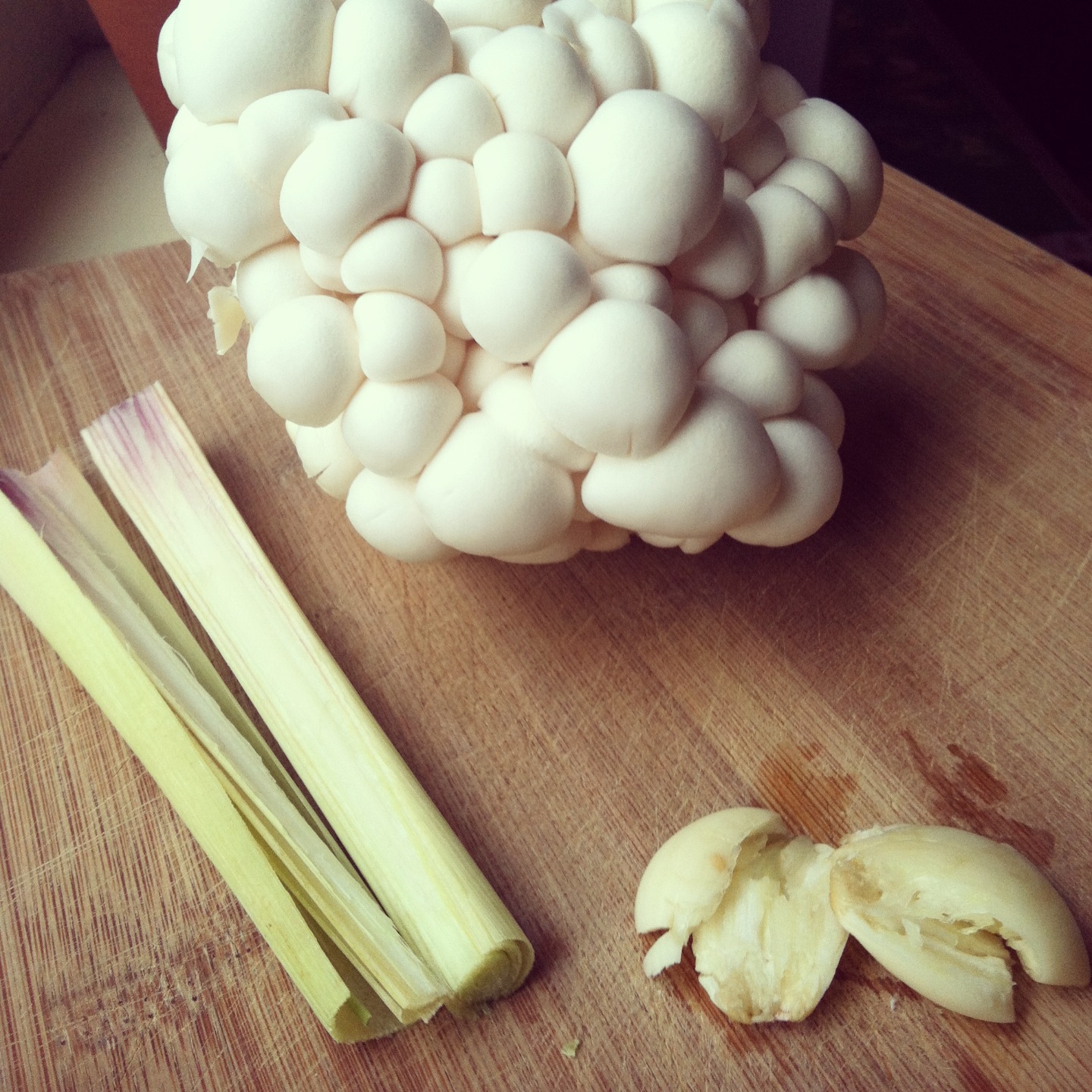 Instead of roasting the mushrooms the way you would with the shrimp–I make a garlic and lemongrass infused oil and saute the mushrooms in that with some soy sauce and a splash of white wine.  You can use ginger instead of garlic or both.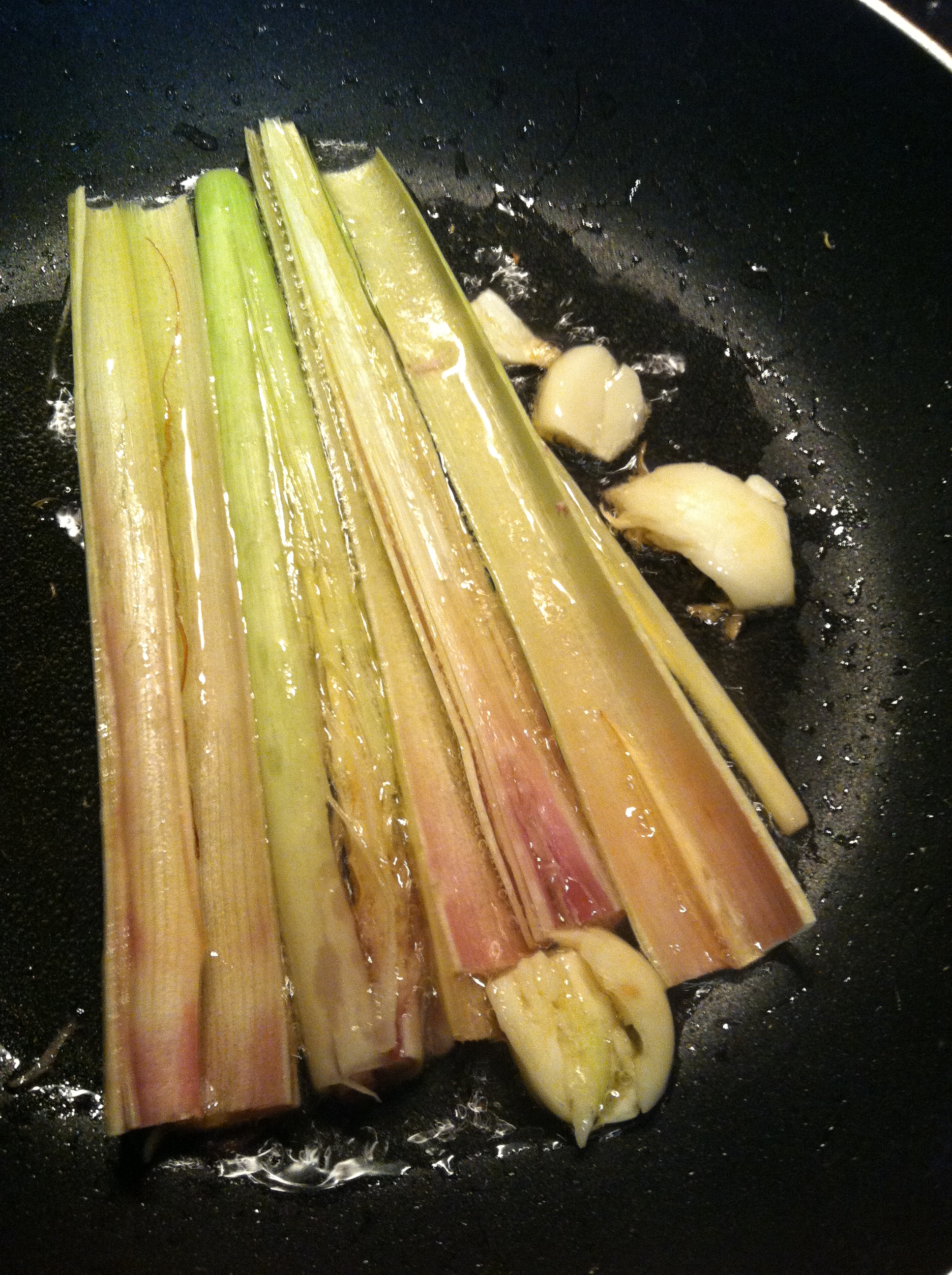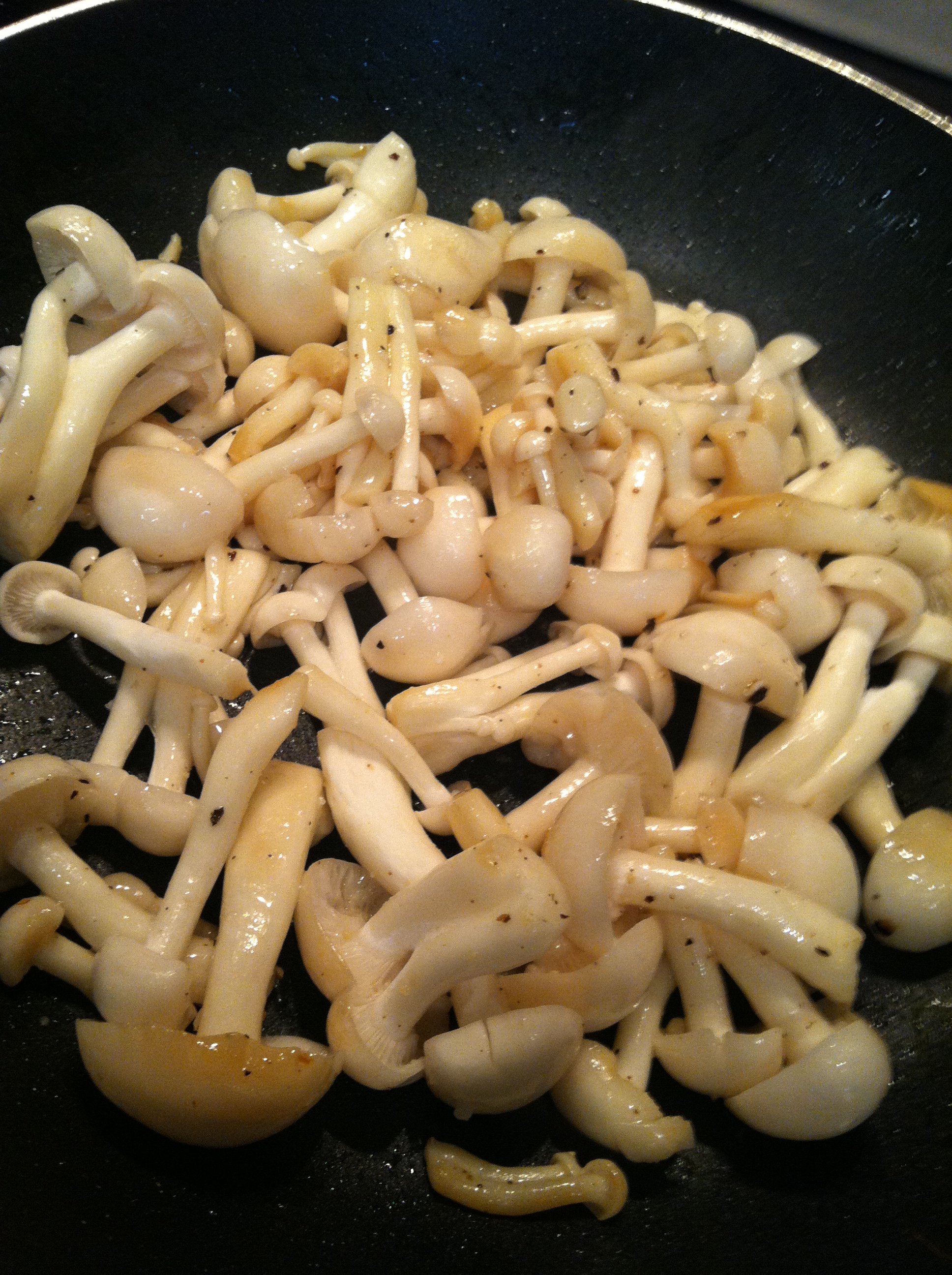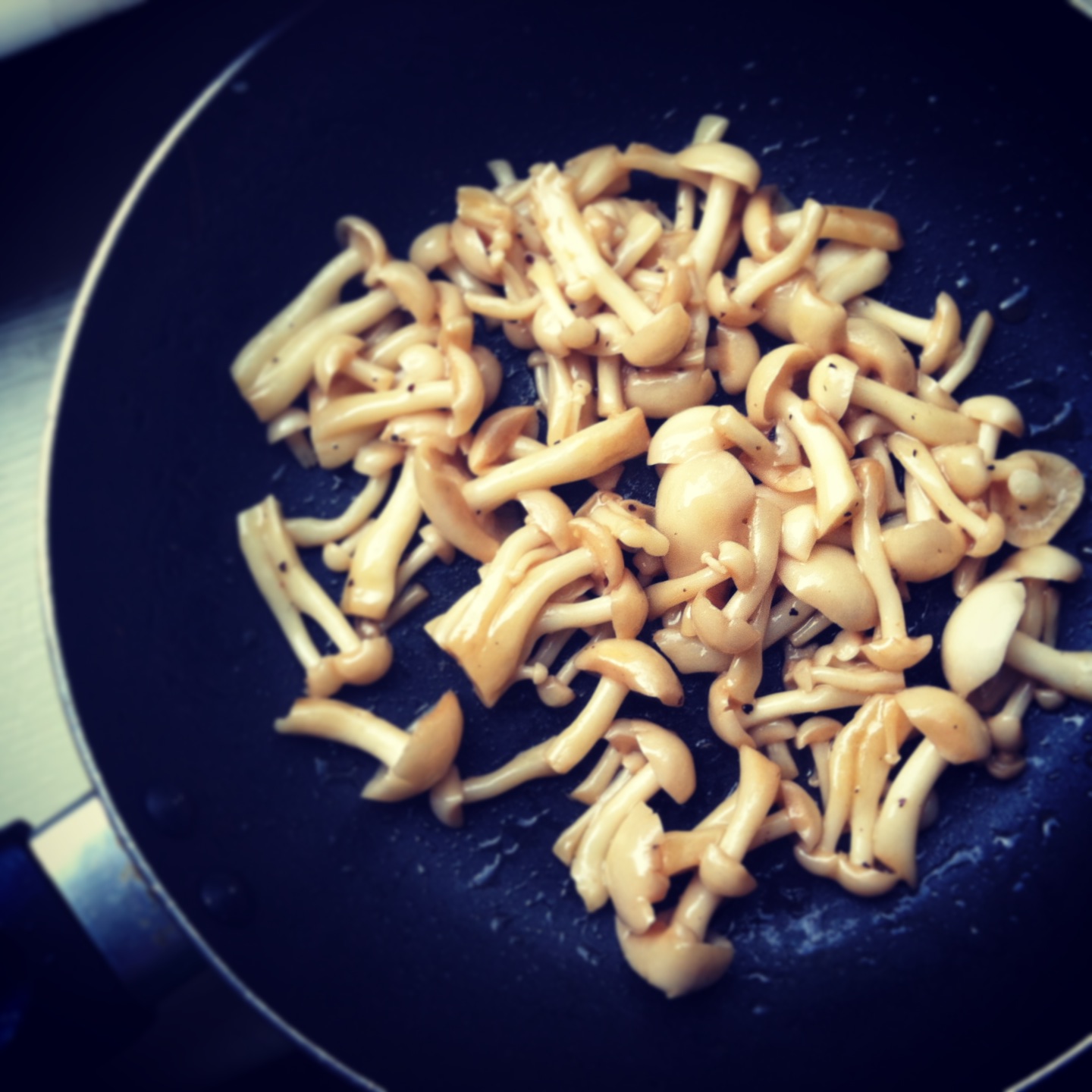 I was originally making this sauce entirely from scratch with roasted peanuts as the base (hence the darker color of the sauce below).  I've updated it with coconut (thanks Hawaii) and use peanut butter for a smoother consistency.  To make it spicy–add some crushed red pepper flakes to the mix.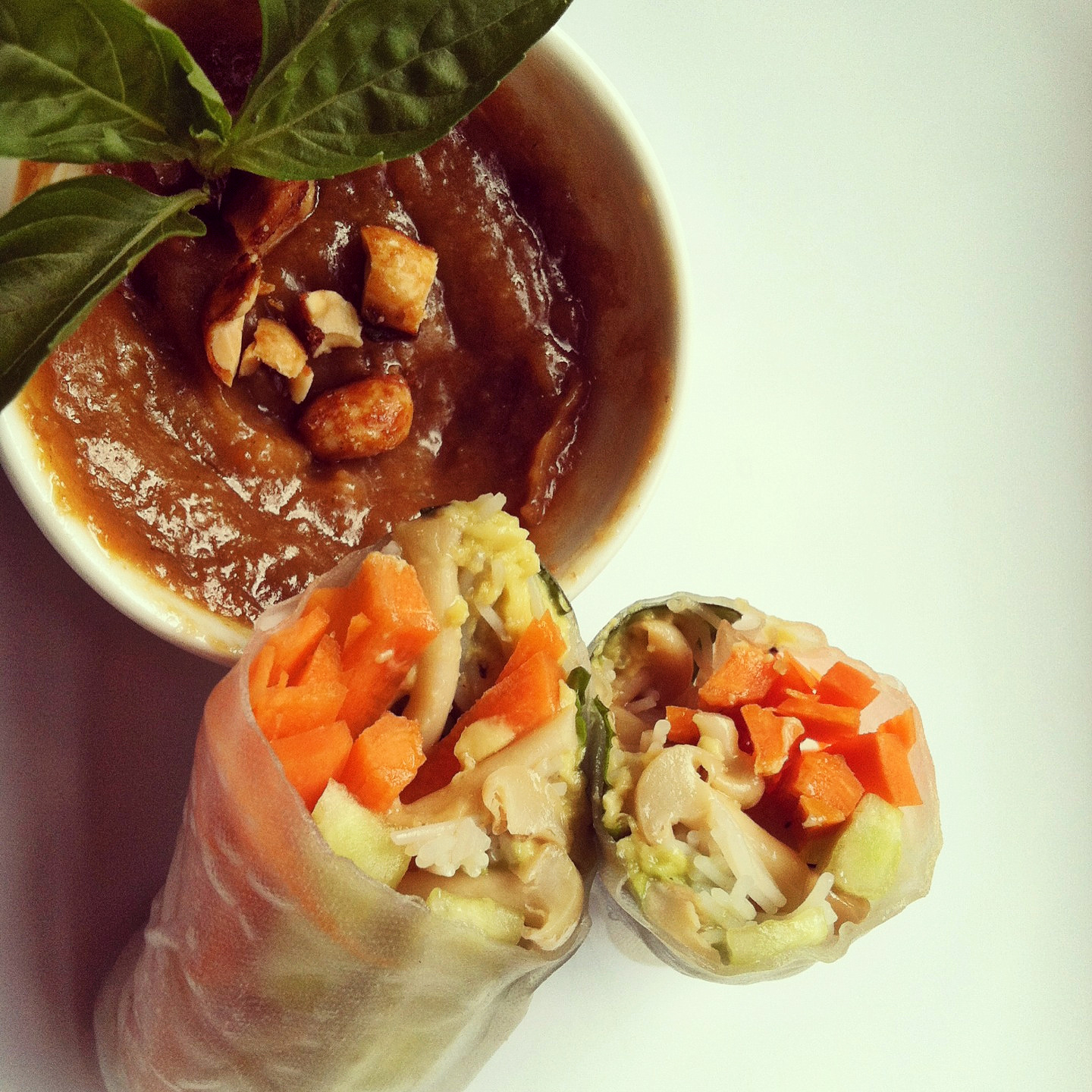 Feel free to sub in any ingredients that you like.  Featured above is the vegetarian version of these summer rolls with the addition of avocado and rice noodles.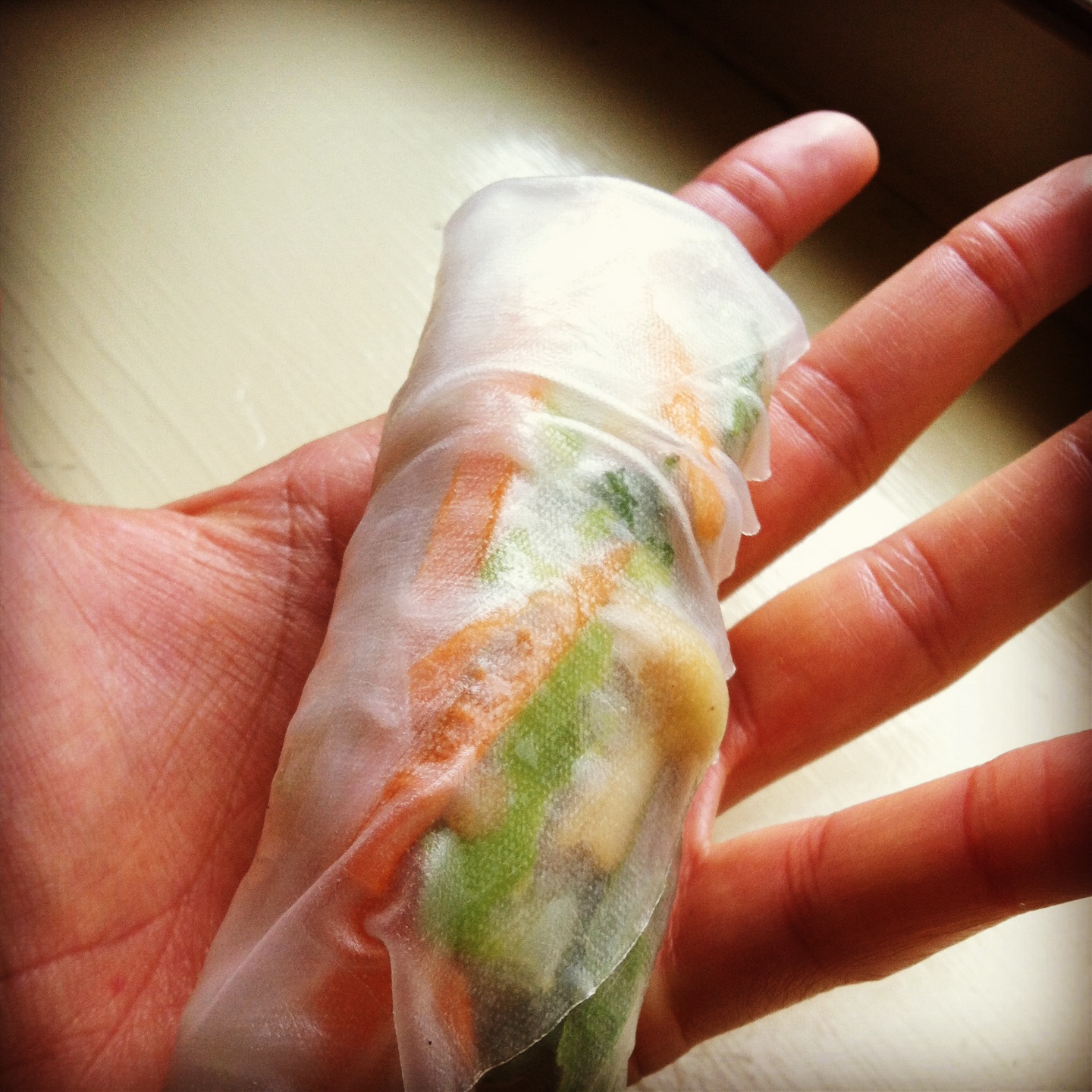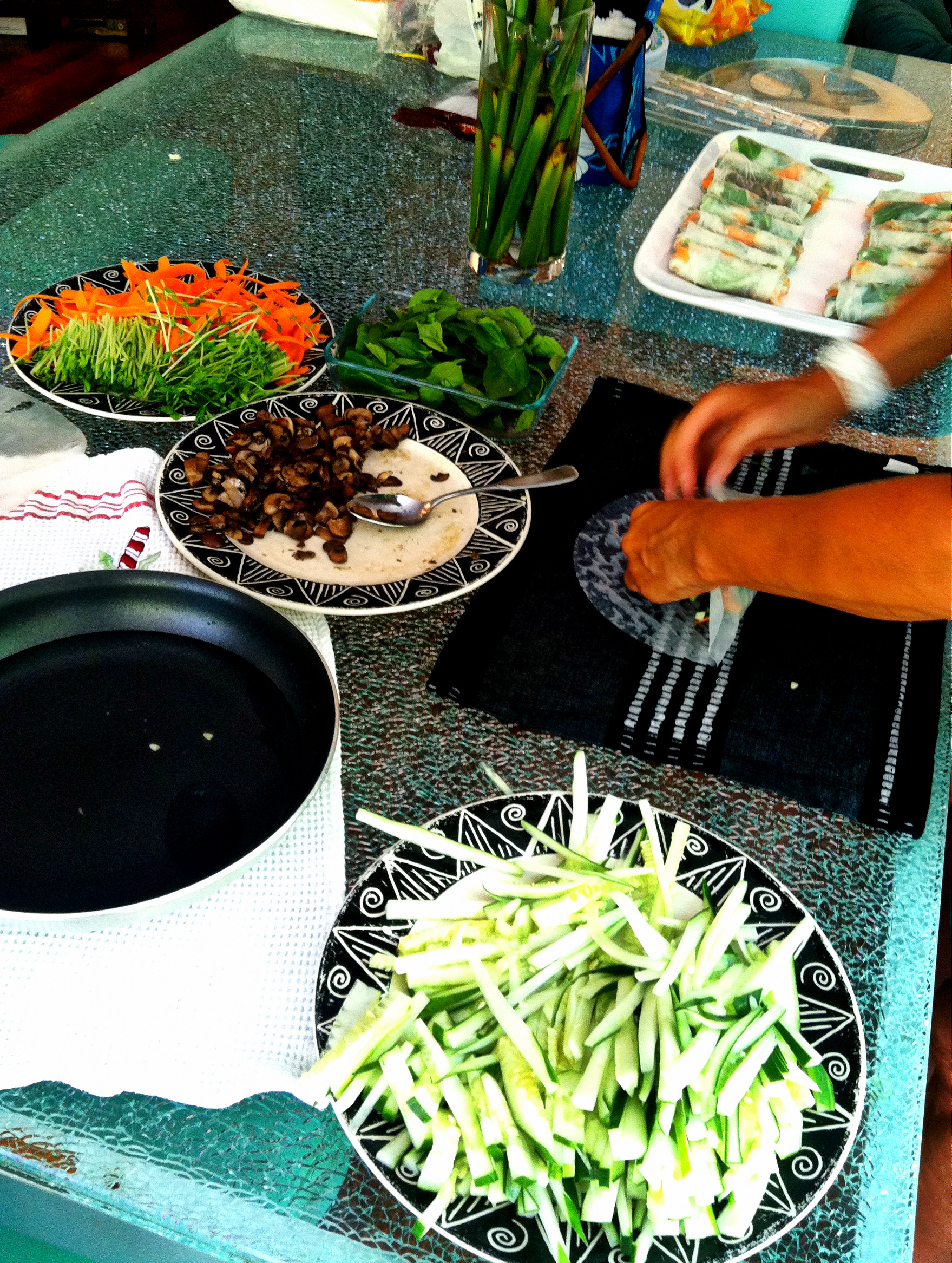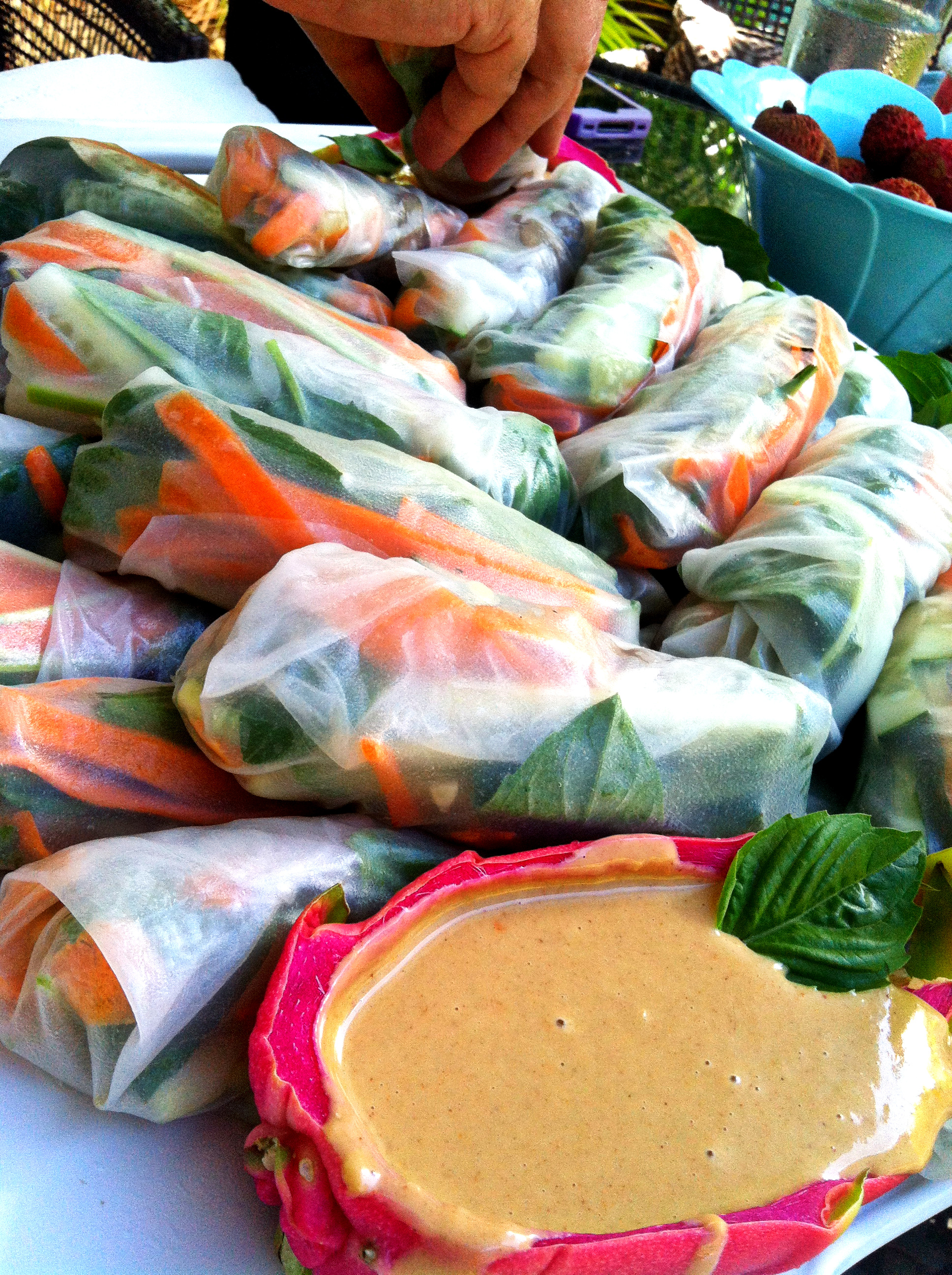 Ginger Lemongrass Shrimp Summer Rolls with Coconut-Peanut Dipping Sauce
Serves 16
1 lb. (approximately 24 medium) uncooked Shrimp, peeled and deveined
1 tablespoon Toasted Sesame Oil
1 tablespoon Fresh Ginger, minced
2 stalks Lemongrass
1 tablespoon Lime Juice
1 tablespoon Soy Sauce
16 Rice Paper Wrappers (also called Spring Roll Skins) + warm water for soaking
1 cup Pea Shoots or Bean Sprouts
1 large bunch Fresh Thai Basil (Thai Basil can be found in Asian markets, but regular Sweet Basil can be substituted)
1 large bunch Fresh Mint
1 medium Cucumber, cut into matchsticks
3 Loose Carrots, peeled into ribbons (or substitute 1 small bag of shredded store-bought carrots)
Salt and Pepper
For the vegetarian version: substitute your favorite mushrooms for the shrimp and sauté them in toasted sesame oil with the chopped ginger (or garlic or both), lemongrass, and soy sauce.  Add a splash of white wine if you have it on hand.
Coconut-Peanut Dipping Sauce
1 cup Creamy Peanut Butter
1 cup (canned) Coconut Milk
Juice and Zest of 1 Orange
3 teaspoons Soy Sauce
1 tablespoon Honey
1 medium Garlic Clove, minced
1 tablespoon Ginger, minced
Instructions:
For the peanut dipping sauce: put all ingredients in a blender or food processor and pulse until creamy. Season to taste with salt and pepper and thin out with hot water if necessary. Refrigerate for at least an hour. Garnish with chopped peanuts and 1 sprig of Thai Basil.
Marinating the Shrimp: Lemongrass is covered in layers that are not edible—remove those outer layers and trim off the top and base. Cut stalks into 3 equal size pieces—so with two stalks of lemongrass, you will now have 6 pieces. Using the handle of your knife, bruise 5 of the stalks with a pounding motion. This will release the essential oils. Take the remaining stalk of lemongrass and grate half of it with a microplane or very sharp zester. Put bruised lemongrass stalks and grated pieces of lemongrass in a large bowl.
Preheat oven to 400. Remove tails from shrimp. Place them in a large bowl with the lemongrass, toasted sesame oil, ginger, lime, and soy sauce. Add a pinch of salt and pepper. Toss to combine ingredients and marinate for a maximum of 20 minutes. Note: citrus cooks shrimp, so too much time with the lime juice will make them tough. Bake shrimp for 6-7 minutes. Any longer and they will overcook and become rubbery. They should be pink and in the formation of a C shape. Cut through one to make sure it's opaque in the center. Let cool and cut each shrimp in half.
Spring Roll Assembly: Lay out an assembly line with all of your ingredients: shrimp, carrots, cucumbers, pea shoots, Thai basil, and mint. At the beginning of the line: your rice papers, a pie plate or rectangular platter full of warm water, and an opened up damp dishcloth on your work surface. Submerge a spring roll skin in the water for about 5 seconds until it feels pliable. Carefully transfer to the damp towel. Place 3 shrimp halves and a small pinch of each of the remaining ingredients across the lower third of the spring roll skin.
Carefully lift the edge of the spring roll skin nearest you up and over filling. Fold sides over filling (like you're making a burrito) and continue to roll away from you until the edges are sealed. Transfer wrapped summer roll to a platter and repeat until all rolls are completed. Serve immediately or within an hour alongside peanut dipping sauce. If you're not serving them right away, cover them with a damp towel.