Thanksgiving meets Hawaii in this stuffing-stuffed gluten free side dish I make for my mom.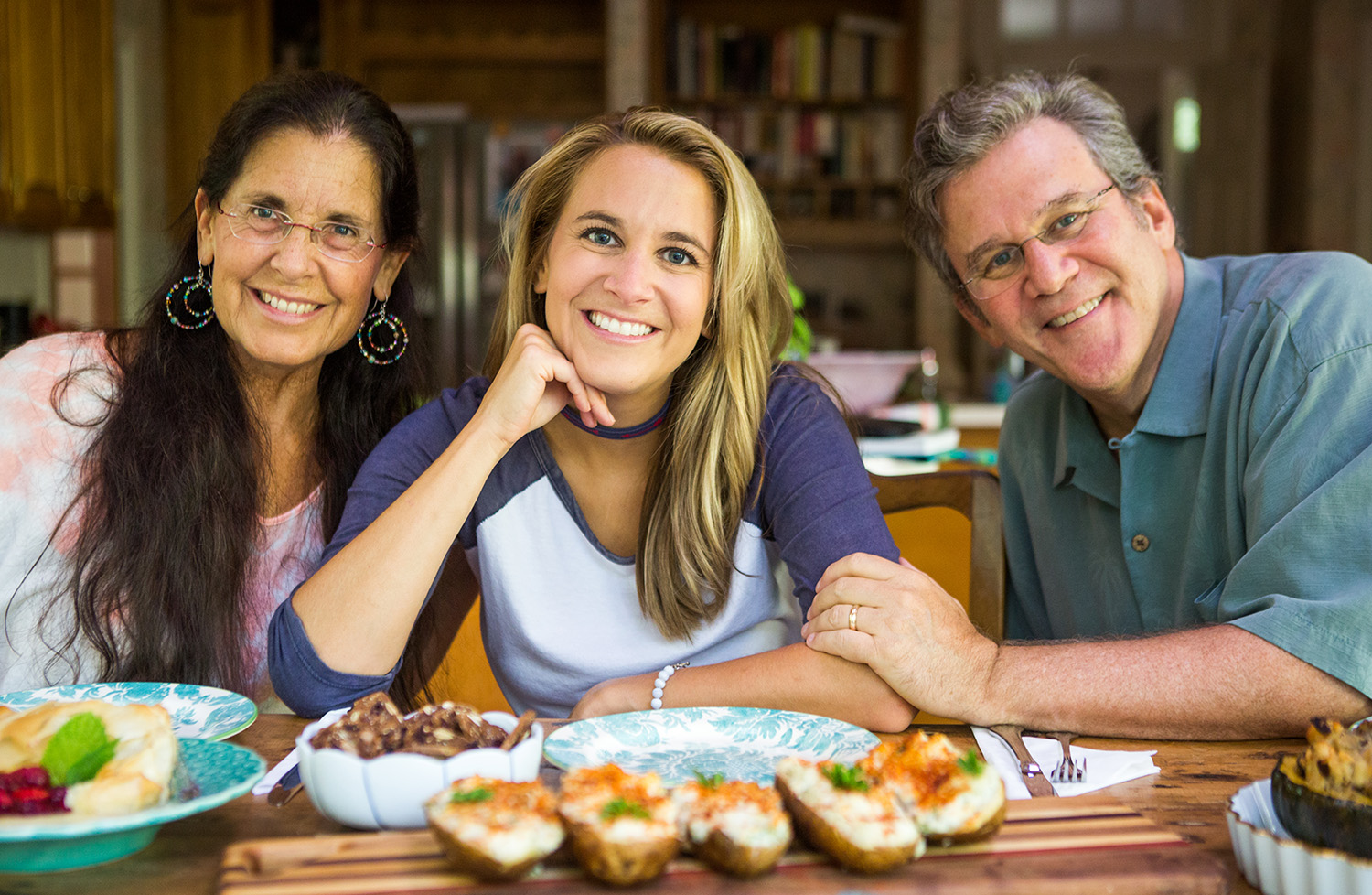 Gluten-Free Stuffed Acorn Squash with Figs, Shiitakes, & Coconut
Serves 4
2 medium acorn squash (about 2 pounds), cut in half lengthwise with seeds scraped out
4 tablespoons olive oil, divided
2 tablespoons maple syrup
Kosher salt and coarse black pepper
2 medium shallots, roughly chopped
1 cup roughly chopped shiitake mushrooms
1 tablespoon chopped fresh sage
4 cups gluten-free bread cubes
1/4 cup chopped dried mission figs
2 tablespoons unsalted butter, melted
1/4 cup unsweetened coconut milk
1/2 cup vegetable or chicken stock, as needed
Fresh chopped parsley (for garnish)
Preheat the oven to 400 degrees F.
Cut a small slice off the rounded side of each acorn squash half so they sit upright. Evenly drizzle the center of each squash with 2 tablespoons olive oil and the maple syrup, and season generously with salt and pepper. Place the halves on a baking sheet and roast until tender but firm, about 30 minutes.
Meanwhile, toss the shallots and shiitakes with the remaining olive oil, and season with the sage and salt and pepper. Spread the vegetables onto a baking sheet and roast until the shallots are translucent, 15 to 20 minutes.
In a large bowl, combine the roasted vegetables with the gluten-free bread cubes and figs. Pour in the melted butter, coconut milk, and then the stock (a few tablespoons at a time) until the stuffing is moist but not soggy. Season to taste with salt and pepper.
Reduce the oven to 300 degrees F.
Fill each squash cavity with the stuffing, and bake until topping begins to brown, 20 to 25 minutes. Garnish with the fresh parsley.