In true Fanny style, each event is fun, different, and unique in its own way. I kicked this journey off in Springfield, New Jersey–as that's technically where it "all" began thanks to my grandmother Bea Bea. My family had a blast at Barnes & Noble, my dad rocked his OLF shirt, and we all clinked Prosecco glasses at Marco Polo in Summit (which inspired the story "Ziti for Bea" in my cookbook).
Bourbon was also invited. Thanks, Uncle Mitch.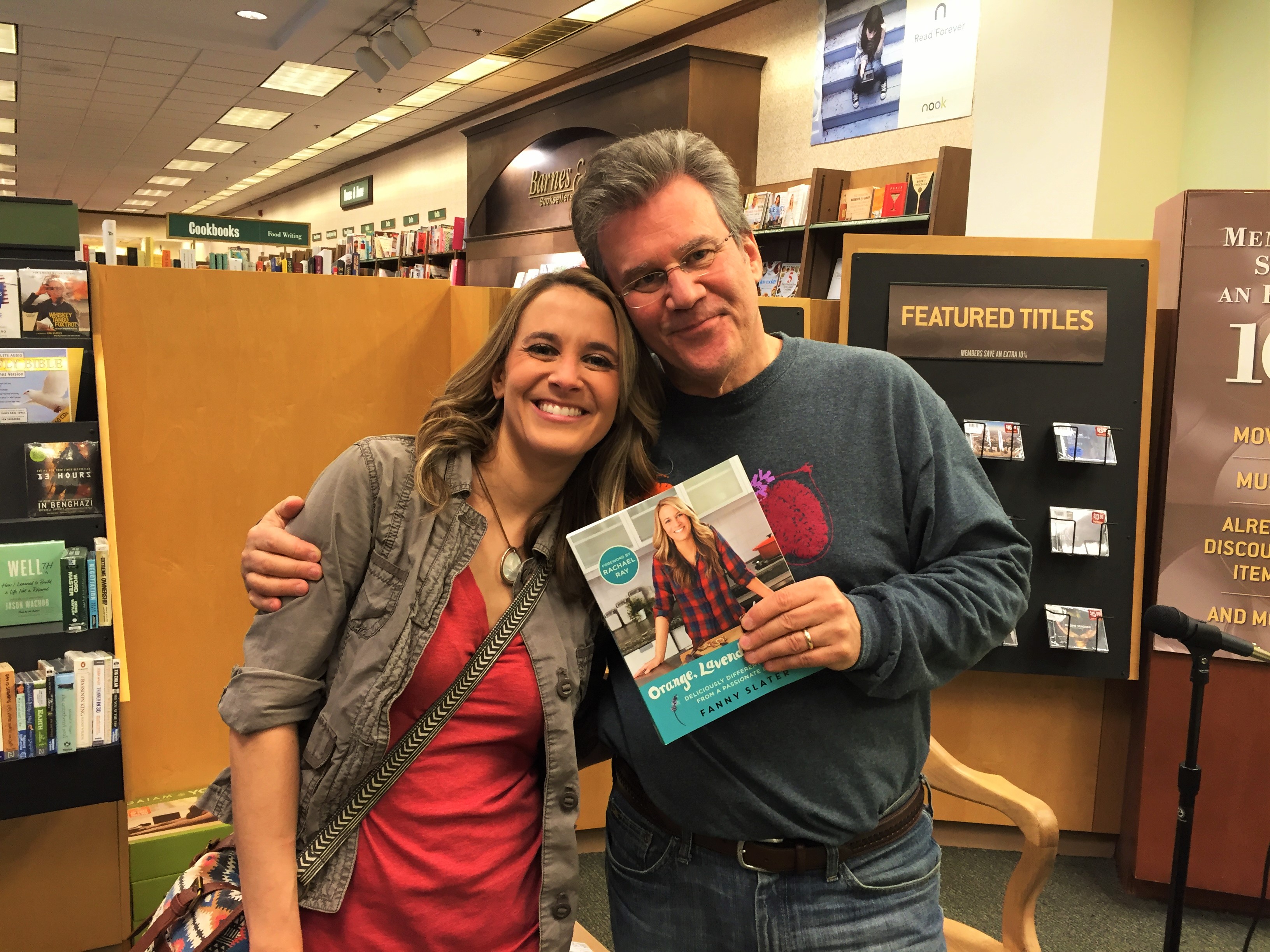 Next, I hopped on a plane and headed back home to the ILM where I had a hell of a Wilmington weekend!
I helped my amazingly talented friend Jess Reedy, owner of Pineapple Studios, kick off her annual Sweet Retreat event with a book reading and signing.
Saturday I brought the Fanny show to local beer haven Wilmington Brewing Company.
Owners John and Michelle let me tap an epic Orange Lavender and Fig Saison keg that they brewed for the occasion. It vanished before our eyes. Also on site and armed with deliciousness was the righteous food truck Steviemack's International Food Company who dished out a killer collaborative menu featuring recipes from my cookbook.
Next Saturday, March 19th, you can find me at the Pottery Barn in Mayfaire Town Center from 2 – 4 PM where I'll be signing books and handing out samples of my famous Orange Lavender Fig Jam!
For the full Book Tour schedule (new dates added EVERY WEEK) click here to see where I'll show up next!
And if you're digging the cookbook, please show your love by writing a review on Amazon! It would mean the world to me. Pretty please with a side of goat cheese?
Missed any of the action?
Check out a clip from my Barnes & Noble signing below!