You know you have tomatoes in your fridge.
And we all know you have butter.
One of my absolute favorite cooking techniques is roasting.  The way that it caramelizes simple ingredients and brings out a whole new level of flavor baffles me every time.  This recipe is inspired by some local baby vine-ripened tomatoes that I saw in a produce market.  They were so unassuming sitting there in their red plastic basket.  I thought to myself…
"Come with me, little friends.  We're going to rock your world."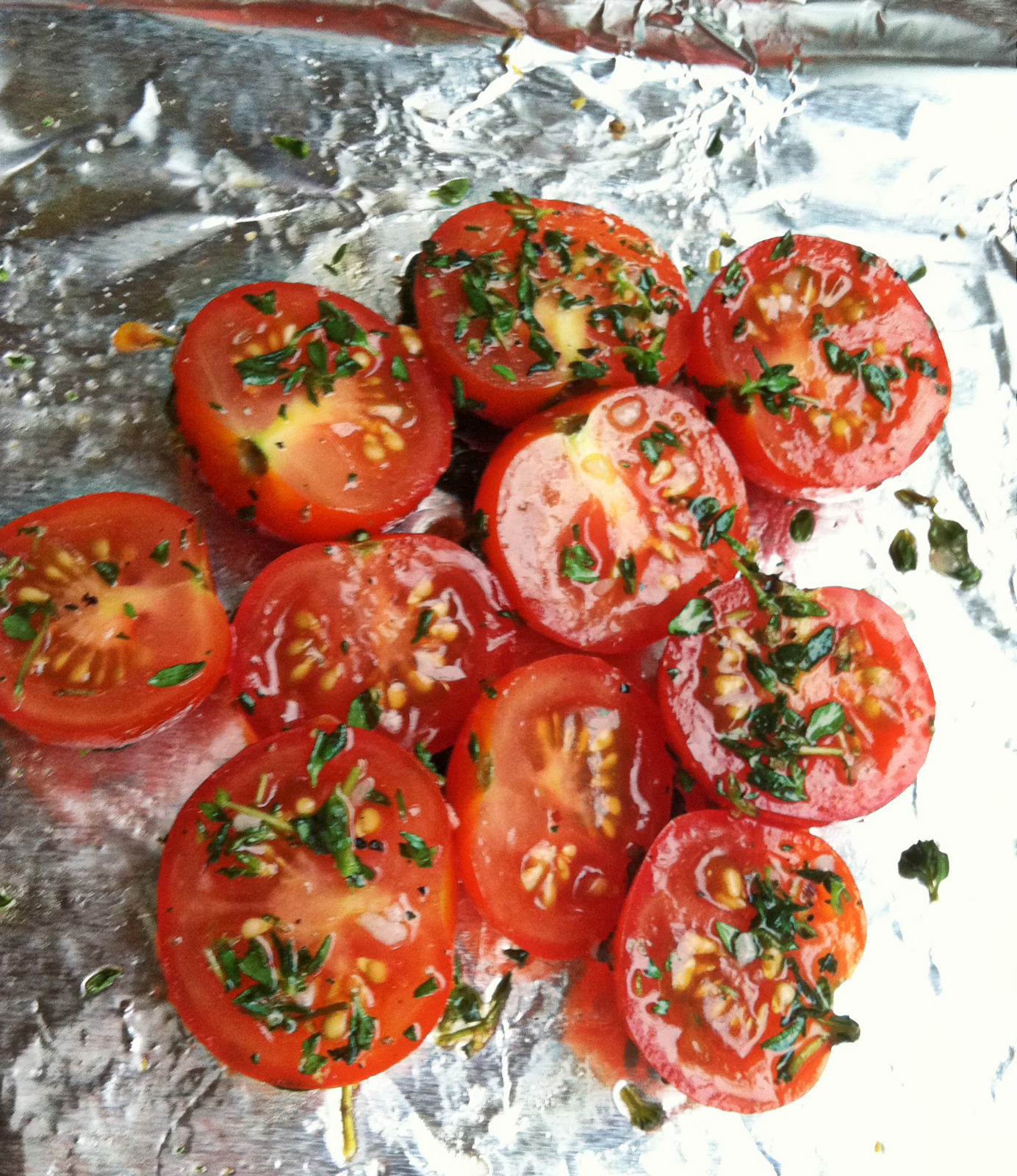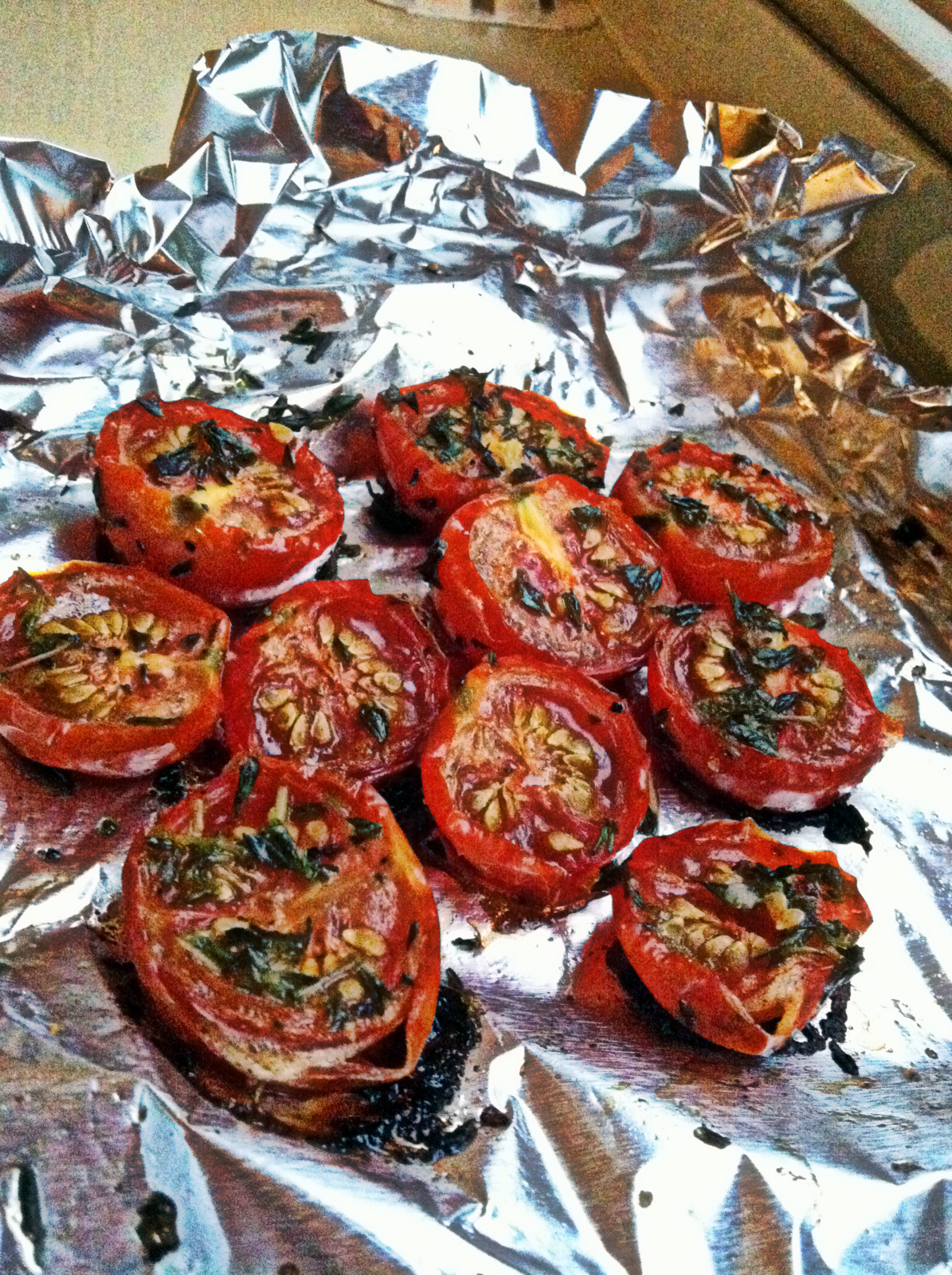 This recipe starts by slicing the tomatoes and tossing them with olive oil, salt, pepper, and fresh thyme.  The funny thing is that we could stop right here.  The possibilities with plain oven roasted tomatoes are endless.  You can store these in the fridge and use them in breakfast sandwiches, pasta dishes, as a topping for bruschetta…
Just look at them.  Don't you want dance a little?  I do.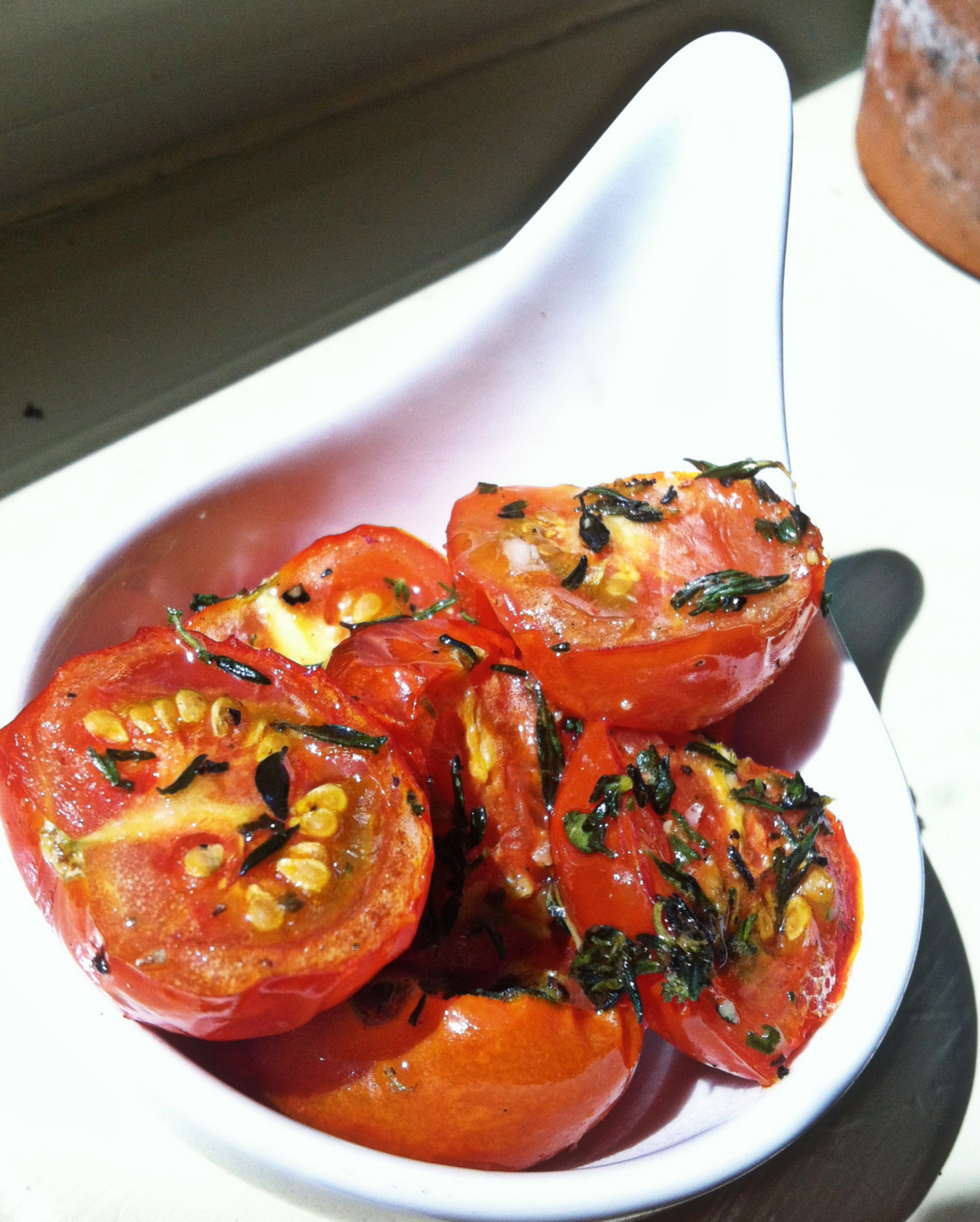 I decided to take things one step further.
With butter.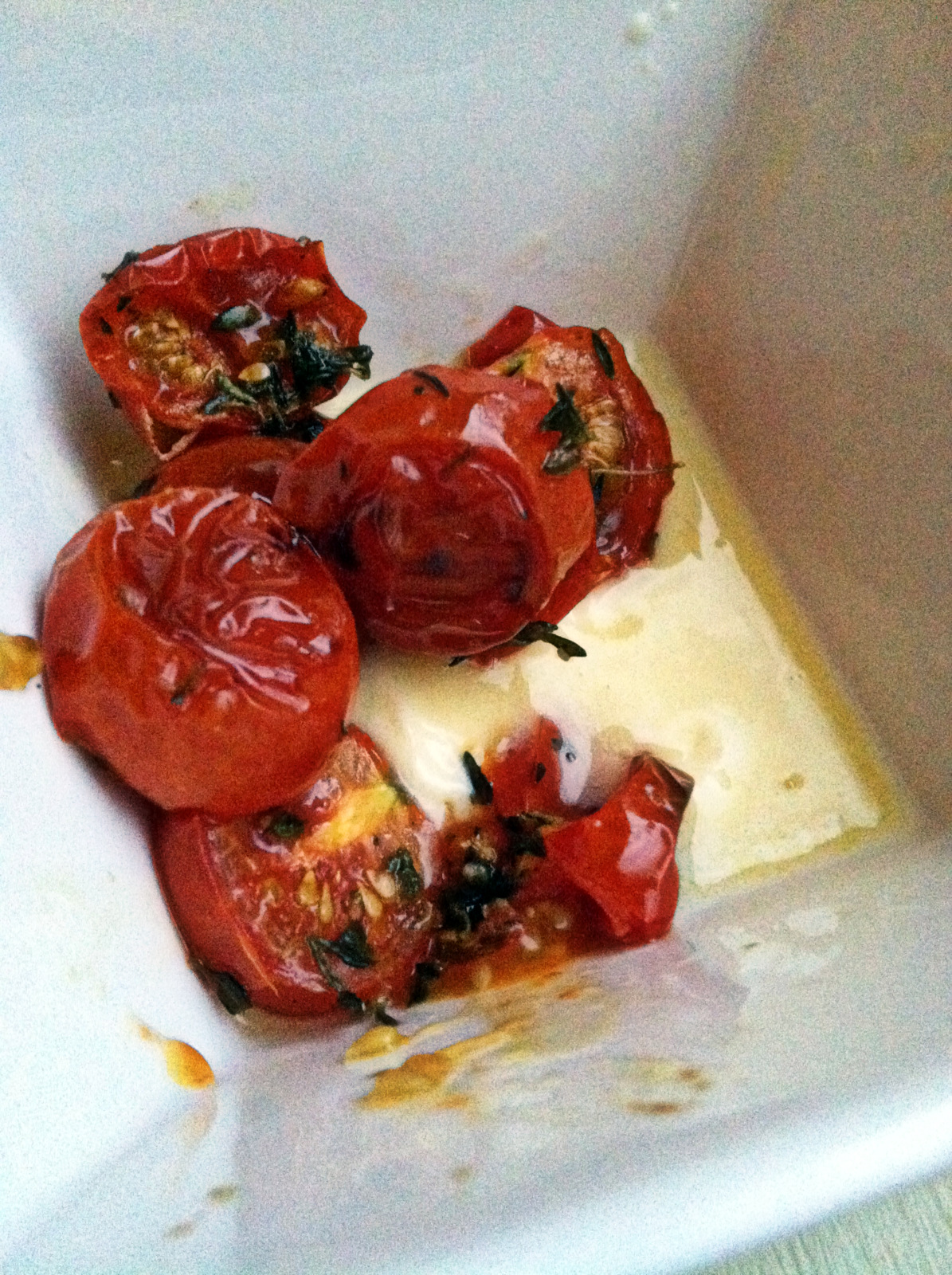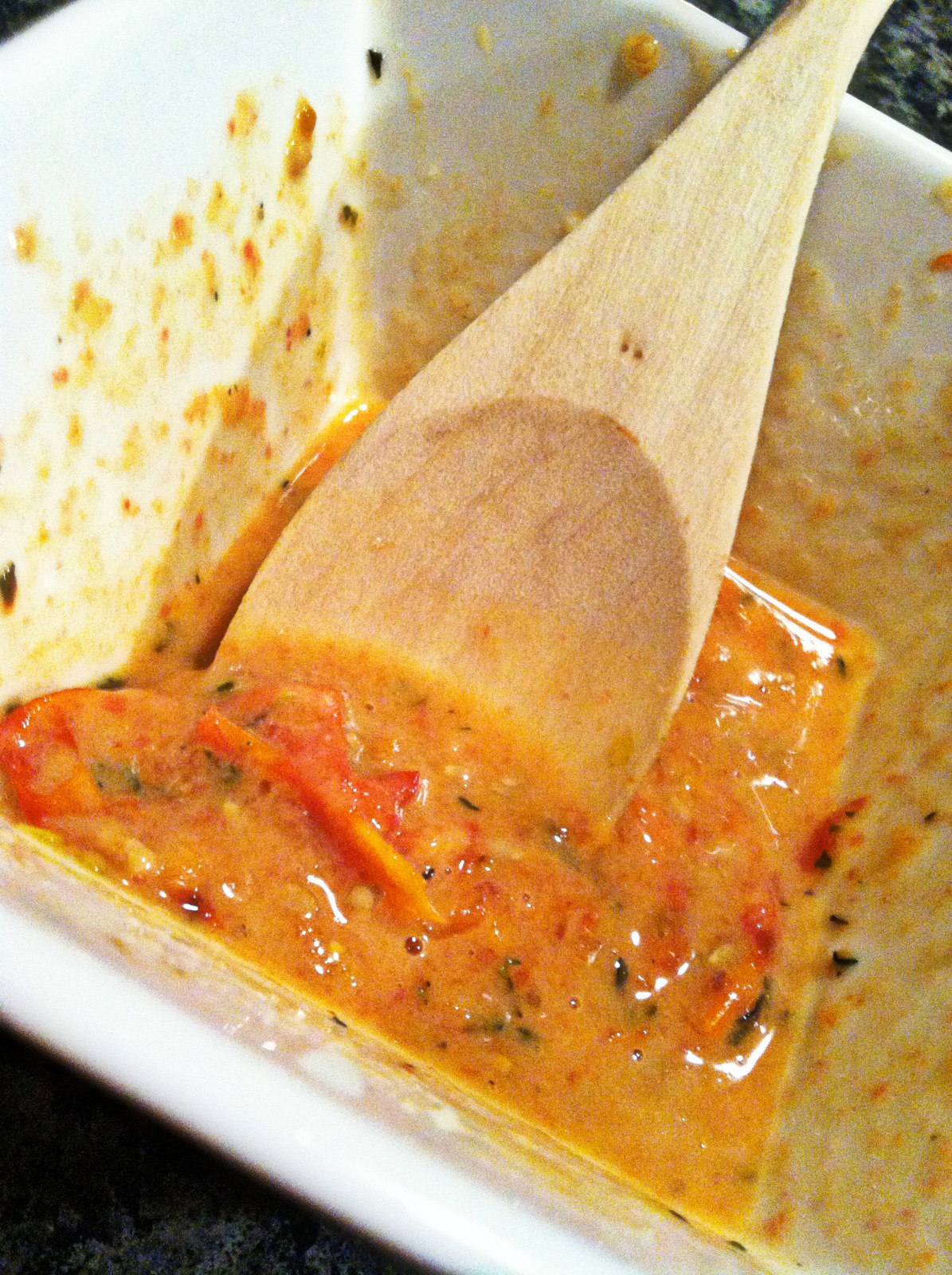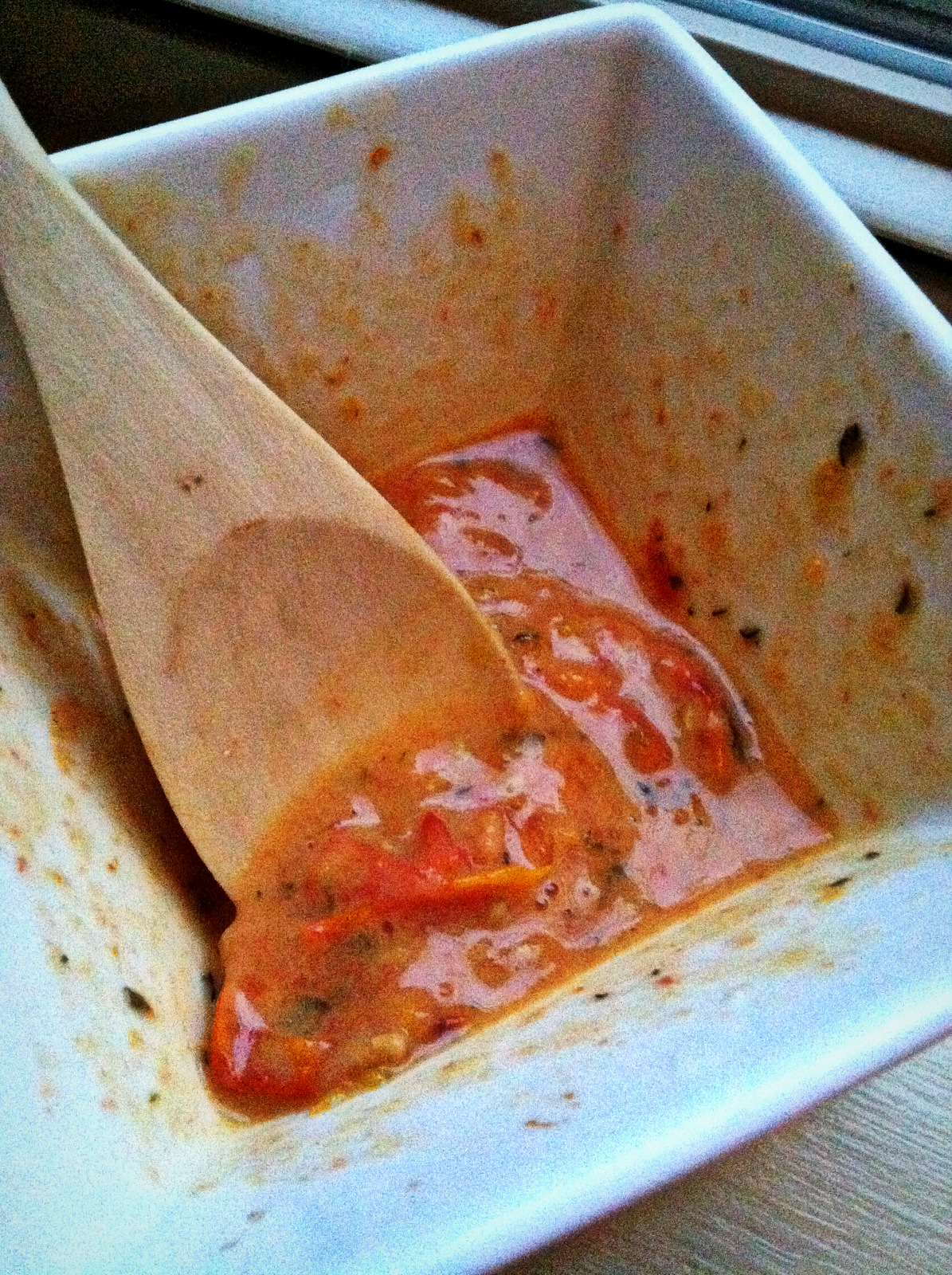 This roasted tomato butter is perfect spread on wheat toast for breakfast and equally as delicious slathered on garlic bread for dinner.  I used it as a luxurious topping for a pan seared coconut-crusted flounder.  What will you do with it?
Roasted Tomato-Thyme Butter
Makes approximately 1/2 cup 
Slice in half 1.5 cups small vine-ripened (or cherry) tomatoes and toss with olive oil, salt, pepper, and fresh thyme
Bake at 400 for 15-20 minutes
Mash in a bowl (or mix in a food processor) 1 stick softened butter with the roasted tomatoes and 2 tsp. lemon juice
Season with salt and pepper