As we meet again to continue the behind-the-scenes tour of my journey on the Rachael Ray Show Great American Cookbook Competition, I'd like to take a moment to talk about moments.  I had a lot of moments on the show.  Moments with omelets, tears, meatballs…  And while my win in the finale was the moment, I'd be lying if I said that this one doesn't almost take the cake.
The crab cake, that is.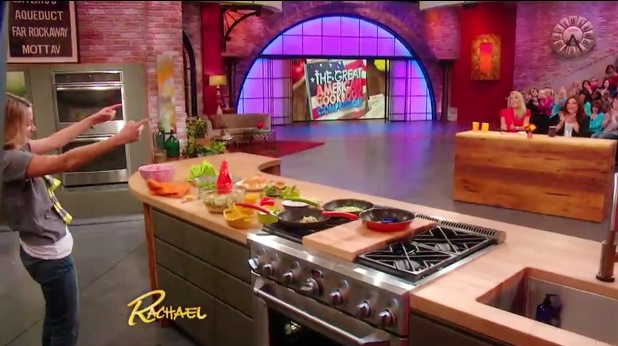 For the demo, we were asked to pick a recipe that was a very strong representation of our concept and ourselves.  I pondered my internal food scrapbook for inspiration and it hit me like a bolt of leeks.  My family has several homemade meals that we would consider "comfort food".  At the top of the list is crab cakes.  I have watched my dad prepare these juicy, plump patties for as long as I can remember.  As I grew out of my rebellious teenage phase which lasted well into my 20's, I became infatuated with cooking.  I wanted to absorb every bit of education that I could without actually going through the formal training.  I watched hours of Food Network and read every magazine and cookbook I could get my hands on, however my best training was, of course, "hands on."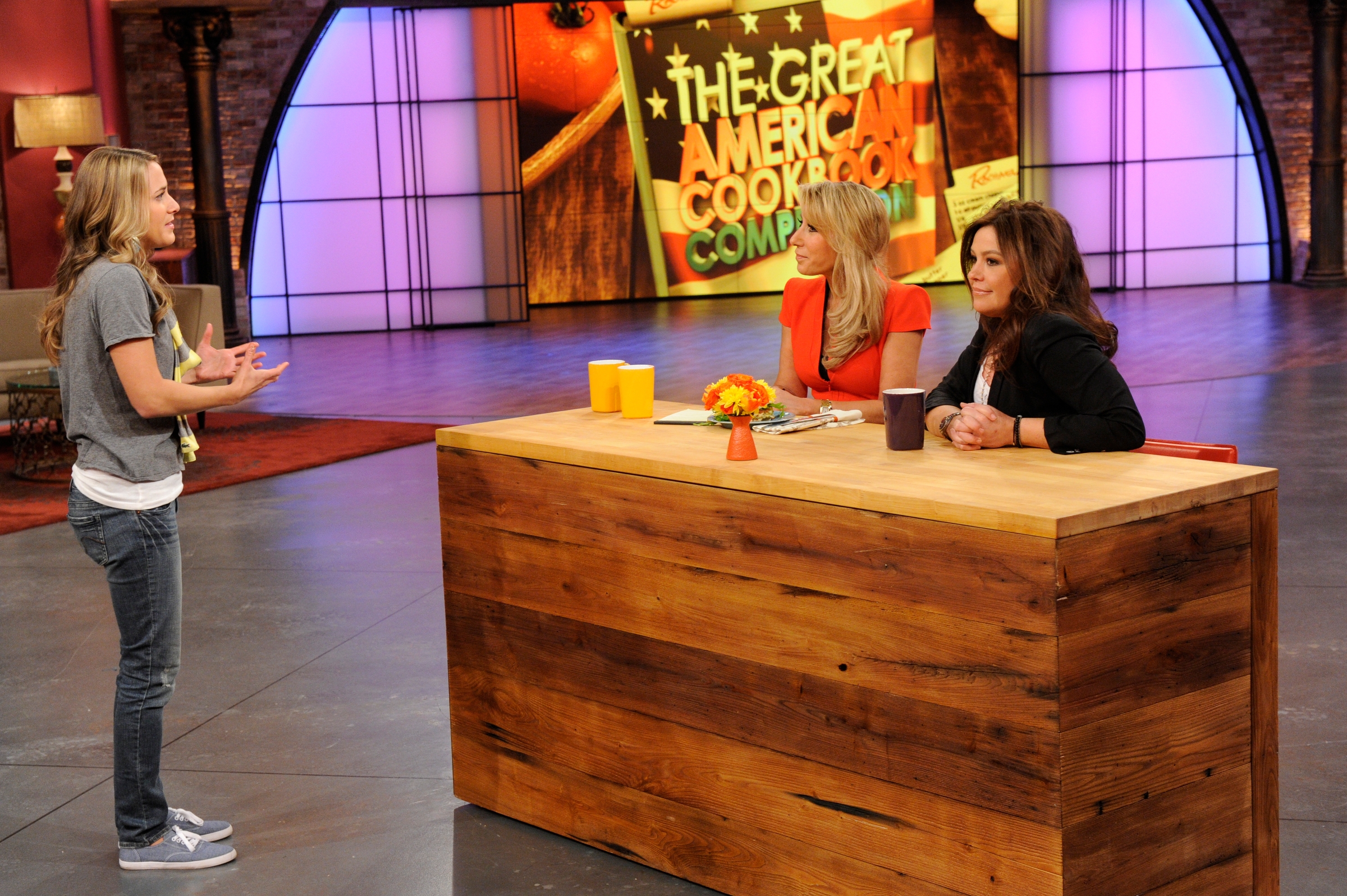 I thought back to my childhood and remembered standing in the kitchen–not much higher than the counter top.  I would gently pluck the green strands of dill from their stems and hand them to my dad.  Years later, Santoku in hand, I would trim the grassy herb from its stalk and swiftly run my knife through its frilly leaves.  Not much later than that, I was chopping peppers and celery and sauteing was my game.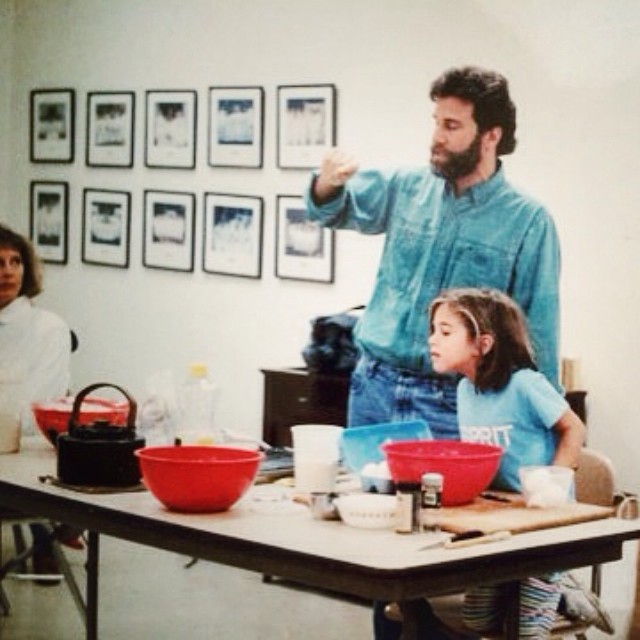 I was soon bumped to assembly line–where I would dust the cakes in panko breadcrumbs and arrange them on a platter.  Soon after, I was appointed head chef one evening when my parents were running late coming home for dinner and my dad needed someone to step up to the plate.  Fast forward several months–just weeks before finding out I had made the top 20 for this competition.  It's January, and I'm catering my dad's 60th birthday party in New Jersey for 22 guests.  The main course?  
I think you can guess this one.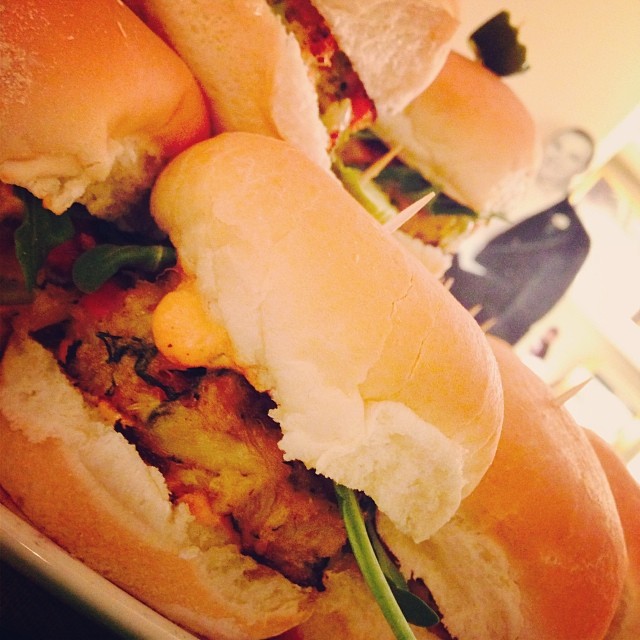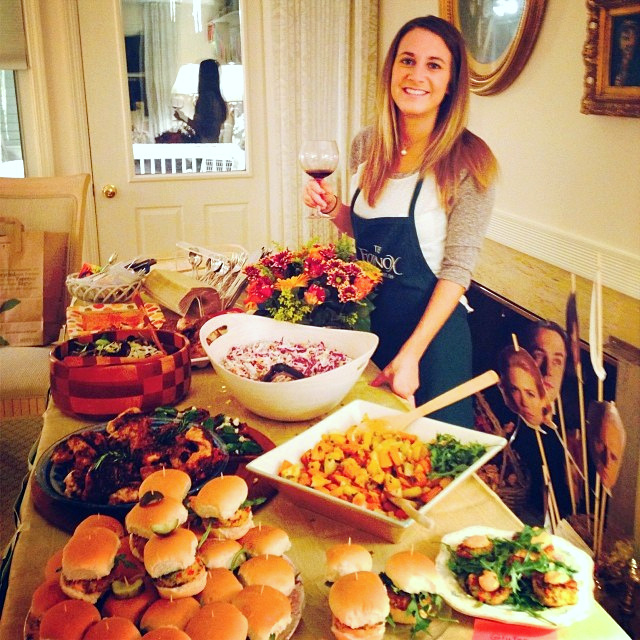 It was as if he was teaching me the lessons of life through crab cakes.  Don't touch anything sharp, a little more credibility here, a little more reliability there.  As does anything in life, it takes time to gain responsibility–and when it comes, it's up to you to decide what to do with it.
I'd like to believe that it brought me here.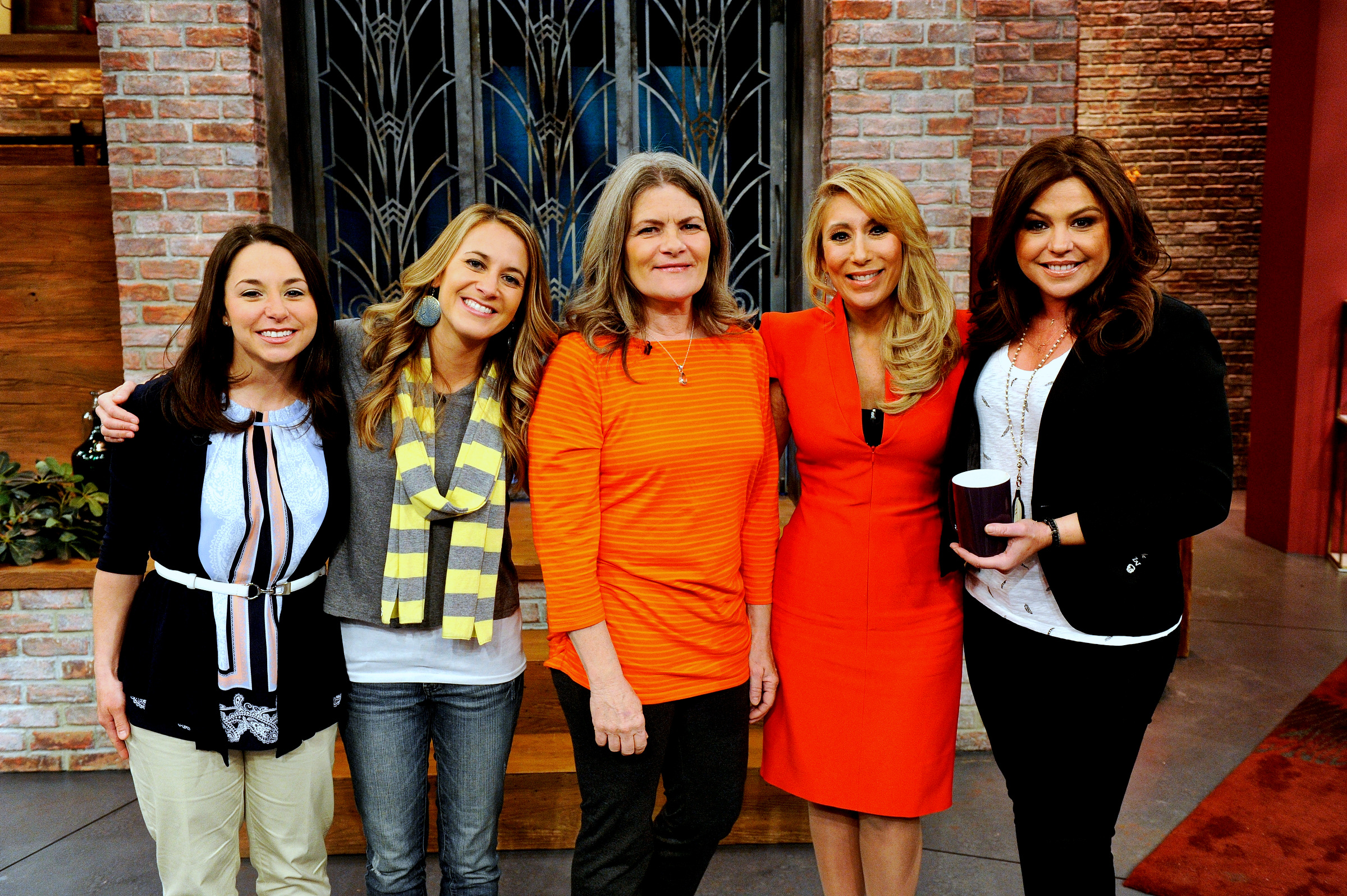 Back to the challenge.
So as Rachael explains the rules and reminds us that the key to the demo is selling ourselves–I knew that crab cakes were the answer.  Not just because they're tasty and elegant and fun to make, but because (like I always say) it's equally about the stories as it is about the food.  And damn, was this a great story to tell.  The night before the challenge, I stood at my hotel room window and went through my story.  I then went through it in the shower, and then one last time while brushing my teeth.  I told myself–this is it.
You've wanted to be the star of the show for as long as you can remember, and this is it.  This is your 15 minutes of fame.  
Well, minus 12 minutes.
And then it all began.  With a wink.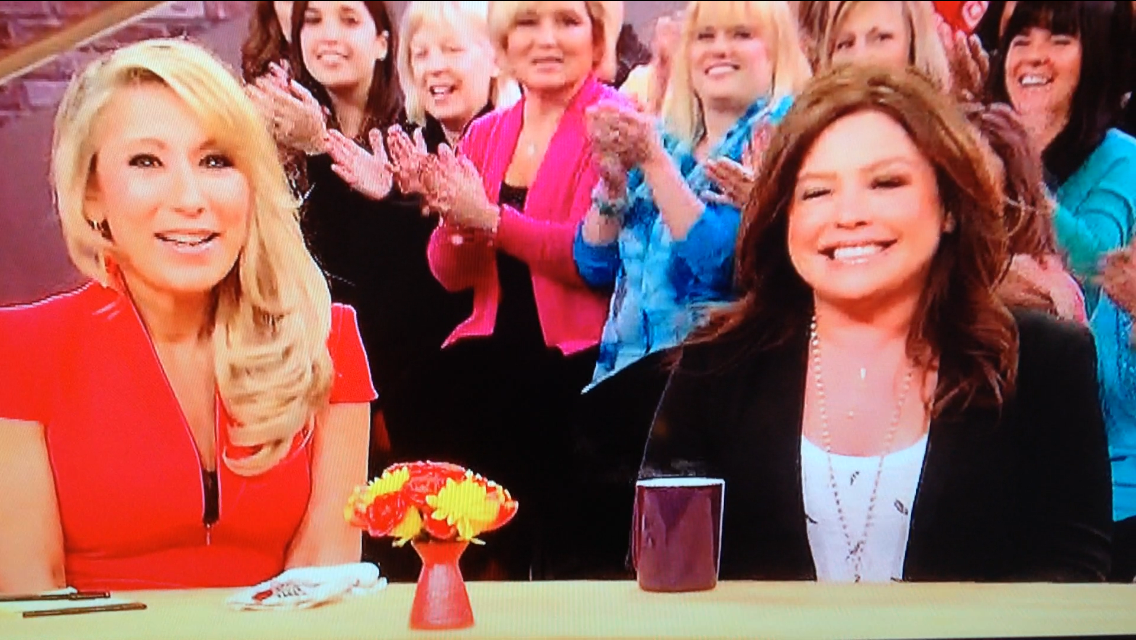 Before the cameras came back on, Rachael, sitting at the table with our judge Lori Greiner from Shark Tank, called out, "Fanny!  How ya doing?".  I said, "As long as I don't light this scarf on fire–we're going to be just fine."  She smiled and said, "I lit a dish towel on fire last week.  Don't worry about it."  And then as the stage manager began to count down the moments until we were live, I caught eyes with Rachael.  This person who I had been admiring on television for almost ten years.  This person who I considered to be one of my kitchen mentors.  This person…shot me a wink.  The reason behind the enormous smile spread across my face right before I began?  Now you know why.
I winked back, every nerve in my body disappeared, and I knew this was my moment.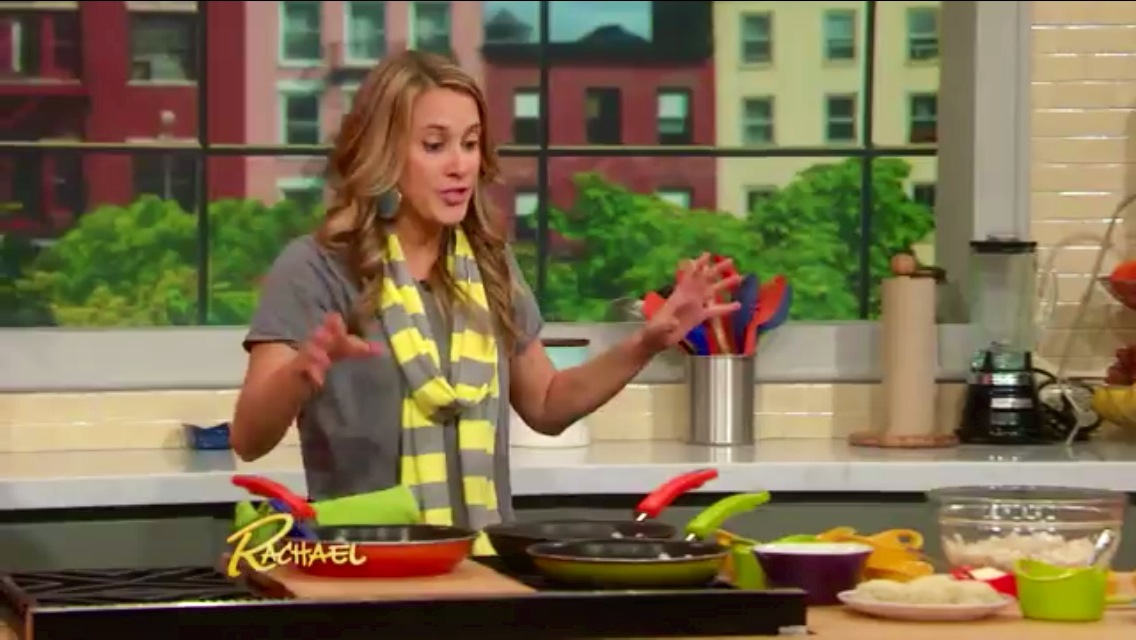 The words flowed from my mouth like I had been waiting for this moment my whole life.  I felt energetic and present and aware of everything and everyone in the room.  It was like the pieces of a puzzle coming together in slow motion–except that it was 3 minutes and going by fast as hell.  I got in the stories of my dad and his life lessons through food, my sister and her joy of picking at the bits of fallen crab, and my mom and her magnificent ability to manifest a stunning salad for each and every dinner.
And as the seconds dwindled down to the last few and I crowned the crab cake sliders with their top bun, I paused and thought back to the night before.  With each practice run I had a set up a timer.  On the attempts that didn't fail, I ended with just seconds to go.  I knew I had to end big.  No matter what happened, I had to go out with a bang.  I threw my hands in the air, closed my eyes, and shouted, "Cheers to childhood, everybody!"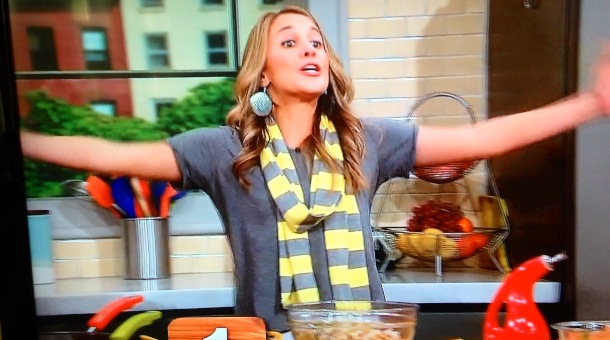 It didn't matter that I forgot salt and pepper or that the "cake" I tossed into the pan was mostly a pile of breadcrumbs and mayo.  It didn't even matter that I had accidentally built the sliders upside down.  None of that mattered because this demo was it.  This was my moment.  And when I threw my hands in the air, I knew that no matter what happened next–I had nailed my moment.
And then there were 2.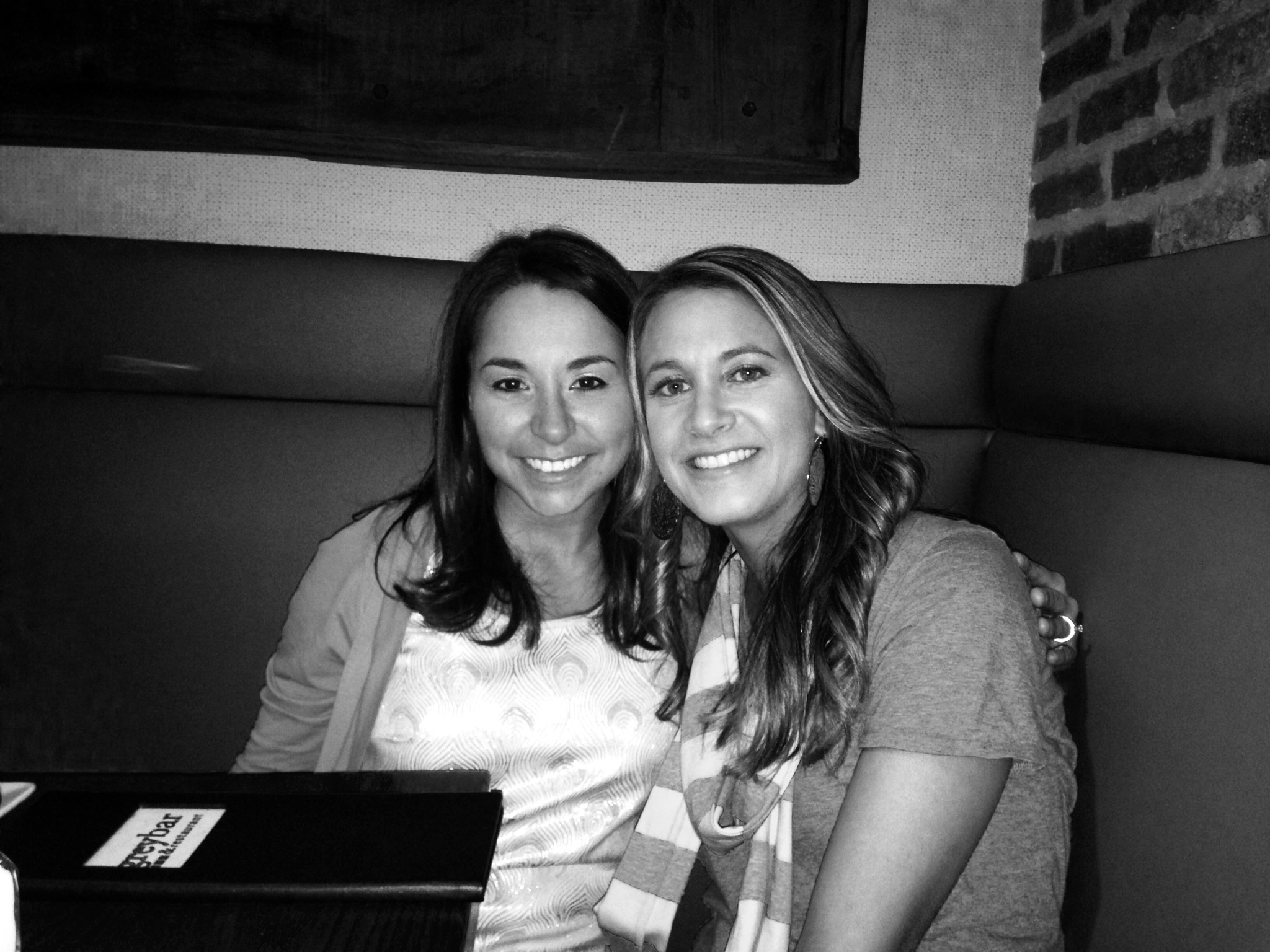 Stay tuned..
Cheers to childhood, everybody.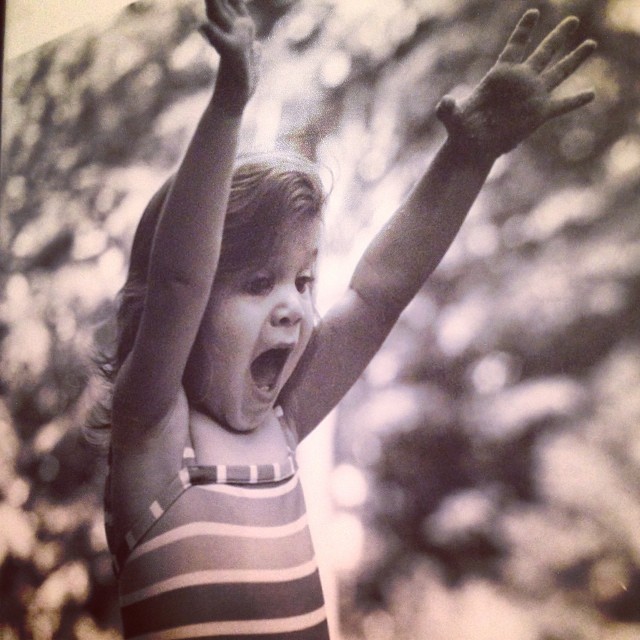 *Photos and video footage from the May 12, 2014 episode of The Rachael Ray Show.  Click here to view full clips from that episode.*