Soup's on. Pop that…Rosè? Yes way, Jose.
God bless the UGG boots it is finally time to crank up the fire and snuggle up to a big bowl of something hearty. Well, technically it's almost seventy degrees today–but we're heading in the right direction. With scarf season just around the bend, it's time I drop some fall flavors into your pumpkin-spiced lives.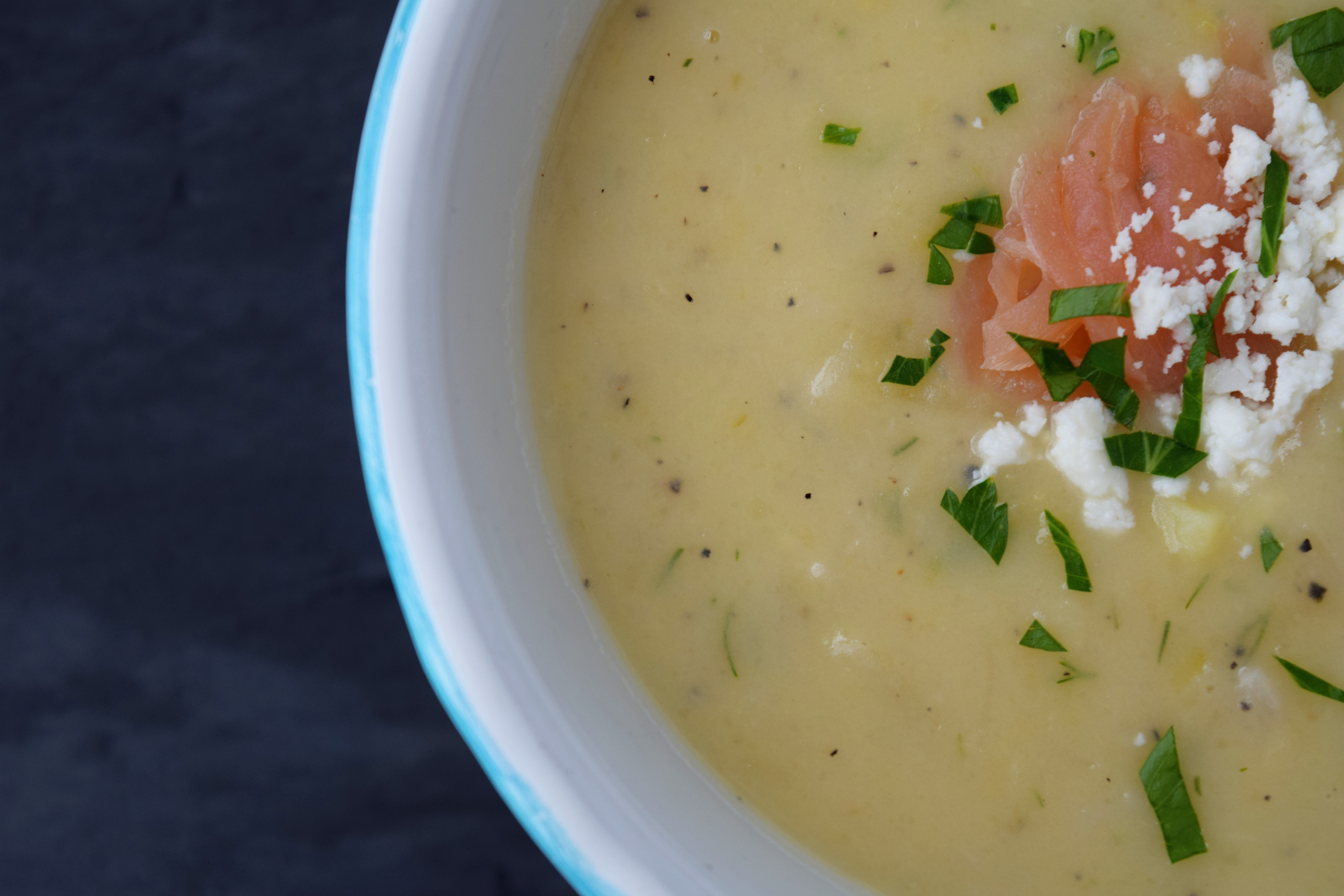 I created the recipe below to pair with one of my favorite bottles from Sfriso Winery in Italy (don't worry, they'll ship straight to your American doorstep). Just because it's not Rosè weather anymore doesn't mean we can't still pop corks and pour something pink in our cups. You just have to make sure you've got the right recipe to match with your crisp, fizzy wine.
Don't worry, boo. I gotchu.
Potato and Leek Soup with Bucheron & Smoked Salmon
Serves 4 to 6

Pair with: Sfriso Rosè
2 tablespoons unsalted butter (30 mL)
4 large leeks (white and light green parts only), thinly sliced
2 pounds Yukon gold potatoes, peeled and diced (907 g)
Coarse salt and freshly ground pepper
1/2 cup dry white wine (such as sherry or vermouth) (118 mL)
4 cups chicken stock (946 mL)
1/2 cup half-and-half (118 mL)
1 tablespoon chopped fresh dill (15 mL)
3 ounces crumbled bucheron or other good quality goat cheese (white chalky center only) (85 g)
1/2 ounce thinly sliced smoked salmon (14 g)
Fresh parsley, for garnish
In a large saucepot, melt the butter over medium-low heat. Add the leeks and cook, stirring occasionally, until softened, about 10 minutes. Add the potatoes and season generously with salt and pepper. Add the wine and stock and bring to a boil. Reduce the heat to medium-low and simmer until the potatoes are tender, about 20 minutes.
Transfer half of the soup to a blender and puree until smooth. Return the soup to the pot, reduce the heat to low, and whisk in the half-and-half and dill. Simmer for 5 more minutes, and then season to taste with additional salt and pepper.
Divide the soup among bowls, and garnish with the crumbled bucheron, smoked salmon, and fresh parsley.